WHITE MOUNTAINS — Wildfire season is here but there is another danger in the forest which is not so subtle — trash. Forest visitors and campers have been leaving inordinate amounts of trash in the Apache-Sitgreaves National Forests (ASNF), according to USFS officials.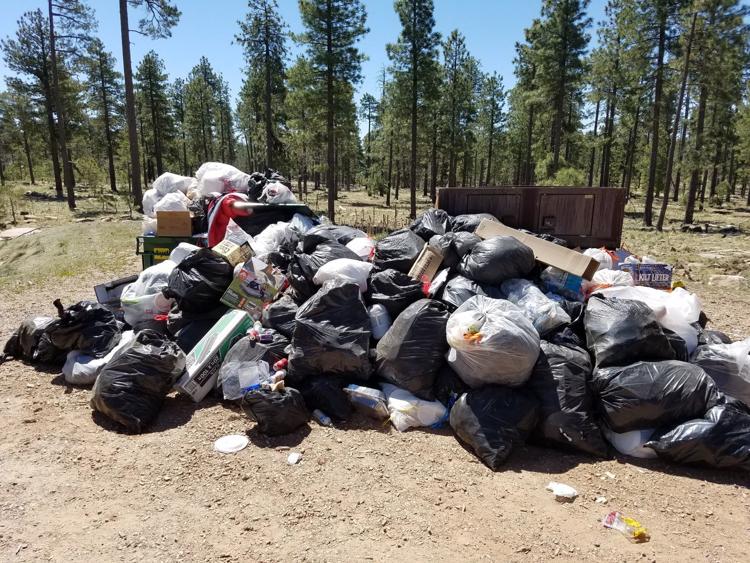 "We have not only seen mass amounts of trash left behind, we have also had many sanitation violations (feces being around and near closed restrooms)," says ASNF Public Affairs Officer Kacy Ellsworth.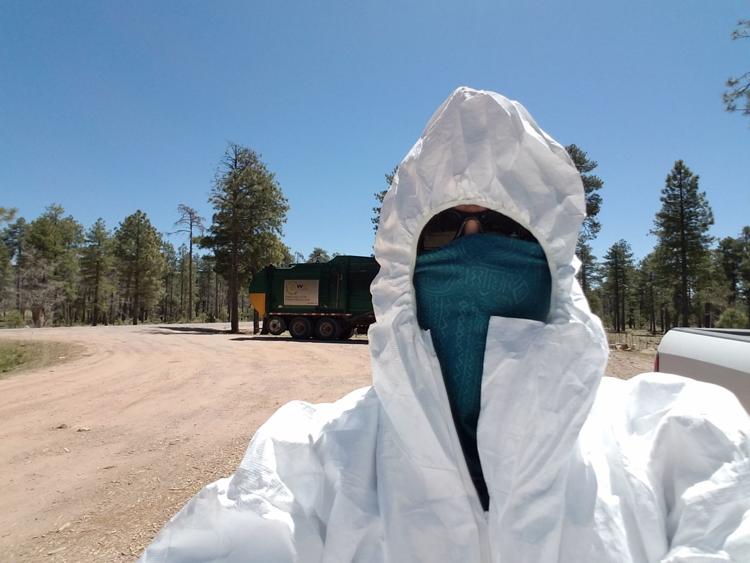 "Our forest visitors are purchasing buckets for their human waste and then leaving them behind at their campsite," confirms Ellsworth. "They are also purchasing two cheap tents, one to use as a bathroom and the other to sleep in. In addition to buying two cheap tents, they are buying cheap blow up mattresses and other cheap gear, leaving it all behind and driving away."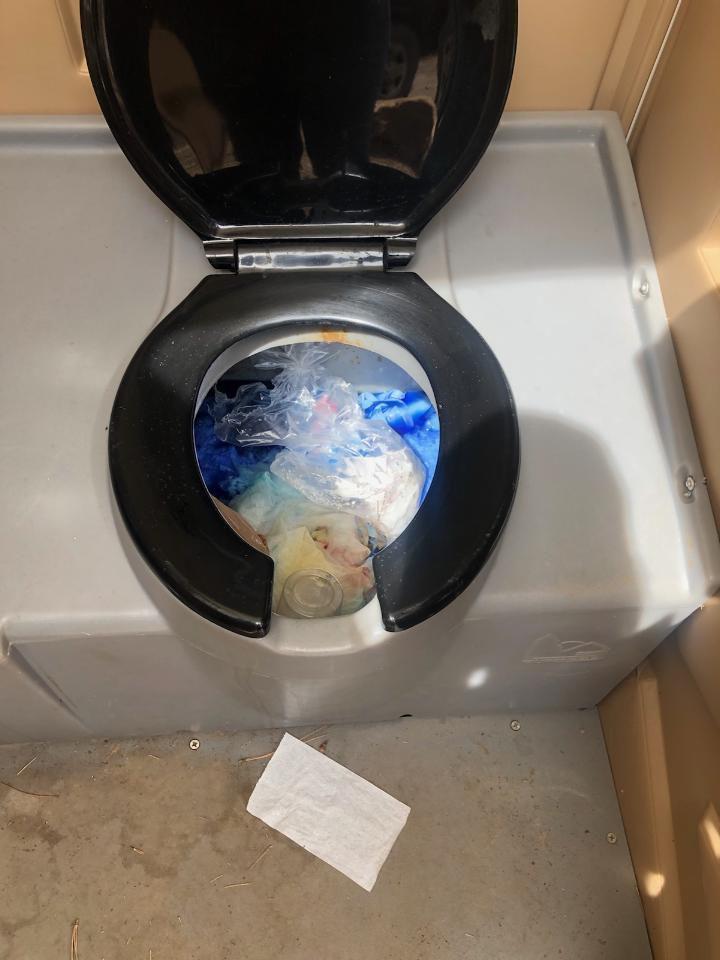 Ellsworth said that porta-pottys were put in place by contractors to alleviate their inability to open our facilities due to not having enough Personal Protective Equipment (PPE) to clean them. Sadly, after the first week, the contractor reported that the porta-pottys were "being overly used and abused by the public."
Other hazardous material including syringes have been found by Forest Service staff. "The Waste Management employee that happened to be helping is the only person certified to pick syringes up for Waste Management," informs Ellsworth. "This can shut down not only an area ... but it can shut down the entire dumpsite."
In another area, someone "...left a bag of garbage and set it by a closed vault toilet," says Ellsworth. "Ravens and crows smell the odor and rip open the bags and fling the garbage all over."
The odors also draw bears and other rodents to the area which can cause not only safety issues but health issues, reminded Ellsworth. "If bears become habituated and lose their fear of people, they become more prone to coming into campsites for easy pickings," she explains.
Forest staff are also finding motor vehicle use in non-motorized areas with signs damaging, and in some areas, irreversible vegetation damage added Ellsworth.
Campfire violations and visitors not social distancing are also huge concerns.
In the meantime, forest officials have emphasized the need for everyone to respect the land, the forest and those that are tasked with cleaning up after the careless.
"We have become great because of the lavish use of our resources. But the time has come to inquire seriously what will happen when our forests are gone...", is an important reminder spoken by Theodore Roosevelt.