FORT APACHE INDIAN RESERVATION — After an Illinois man issued a $20,000 reward last week for information regarding the location of a vintage aircraft that crashed over the White Mountain last May, the White Mountain Apache Tribe issued a statement Wednesday warning would-be searchers about tribal restrictions on the lands of the Fort Apache Indian Reservation.
Ron Carlson, the owner of a vintage World War II bomber, a Grumman TBM Avenger, was flying the plane over the White Mountains last May on a trip from California to Chicago. He had recently picked up the aircraft, which he had purchased and had shipped from Australia. The story of how he and a friend parachuted out of the plane after the engine apparently caught fire, and how they survived, appeared in the Friday, December 14, edition of the Independent.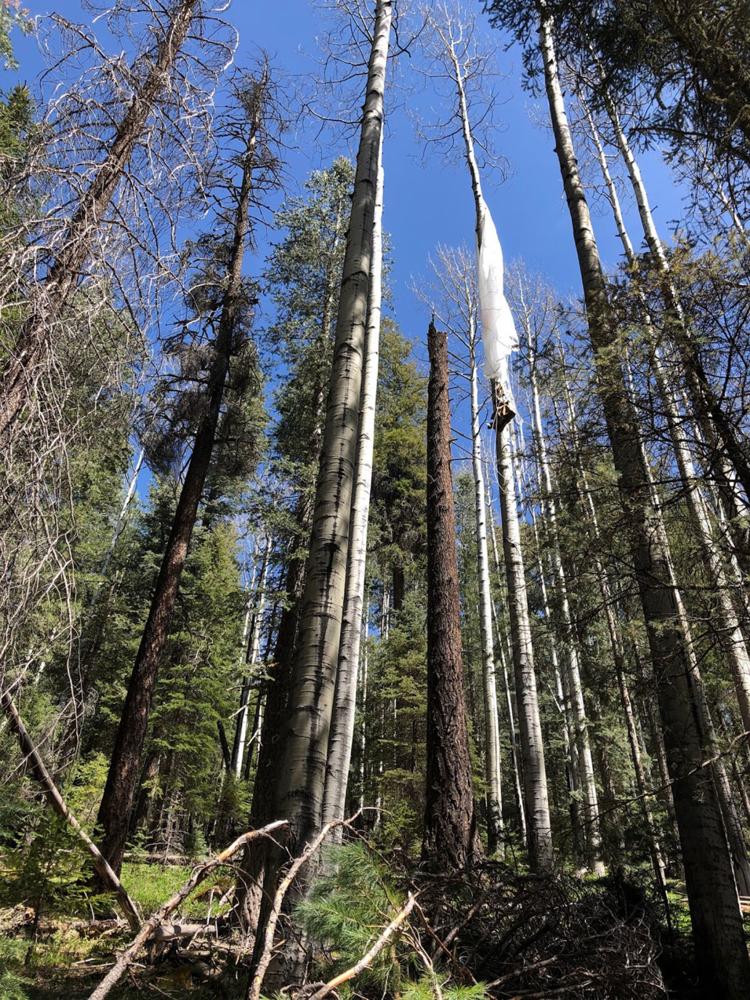 Carlson took out a full-page ad in the Independent, offering a $20,000 reward for anyone who could provide the accurate GPS coordinates of the location of the missing plane. The ad included a map of the area where Carlson believes the plane went down, which may be on the Fort Apache Indian Reservation.
The lands of the Fort Apache Indian Reservation at issue in that article are only accessible…
White Mountain Apache Tribal officials are concerned about people on reservation lands searching for the plane and issued the following statement:
"The lands of the Fort Apache Indian Reservation at issue in that article are only accessible by Tribally-issued permit on a seasonal basis. In particular, the Reservation area referenced in the news article regarding Ron Carlson's aircraft is now closed to all access for the winter season," the statement reads. "Anyone attempting to recover the plane by entering that restricted area of the Reservation will be treated as a trespasser and be subject to resulting fines and property seizure; such individuals will also be considered legally and financially responsible for any damage and emergencies created. The Tribe urges all readers to observe these restrictions. Further information is available at Tribal Game and Fish at (928) 338-1023," the statement concludes.
Carlson said in an email to the Independent that he wants to know what went wrong that caused the crash, although the aircraft was insured. The airplane and its engine had just been completely restored.
The actual location of the Avenger is unknown. Carlson confirmed that there is no way to know if it came down on Reservation lands.
"When I parachuted out of the ship, although I was pulling back on the yoke control to a climbing right turn before evacuating the cockpit," Carlson wrote.
In a phone interview on Thursday morning, he said he can now confirm that the plane continued to descend into a gradual, shallow turn to the right.
His companion, he said, witnessed the plane do just that.
"If it did head in a southeasterly-southern direction, it could've flown for a while because the terrain was declining," he said.