CONCHO — They wanted to keep a low profile by opening up Ray's BBQ Shack without a lot of buzz. But the followers of Marie and Ray's Rhodes' Sugar Shack restaurant couldn't contain their joy about the news of a new restaurant in Concho.
Ribs, and pork roasting for hours until the sauce has soaked the meat and is falling off the bones — that's Ray's BBQ Shack.
The town is known for hard core lava rocks and a solid man-up way of looking at life, but when it comes to this industrious couple, neighbors are like family, and the Rhodes like it that way. About ten years ago they established that sense of family and community.
The day before they opened on Jan. 11, Marie and Ray circled the inside of their newest restaurant while some locals stopped in and asked, "When is it opening?"
Ray laughed. "Who told you?"
They wanted a "soft" opening so that they could bring it on board with ease and then after a few weeks make the announcement that yes, it's true, Ray's BBQ Shack is now open for business. The locals, or the Sugar Shack followers, peered gently into the door, looked into the windows and drove into the parking lot, as if something was being given away for free.
The thing about this couple is that people like them. They want to sit with them, have coffee in the morning, shoot the breeze, and laugh.
The new venture began when Ray went to Marie and said he bought the Screamin' Chicken restuarant. He had to say it a few times before it became part of Marie's thoughts that now they would be the owners of two restaurants. Word of mouth and rumors persist that one restaurant is replacing the other and that is not true.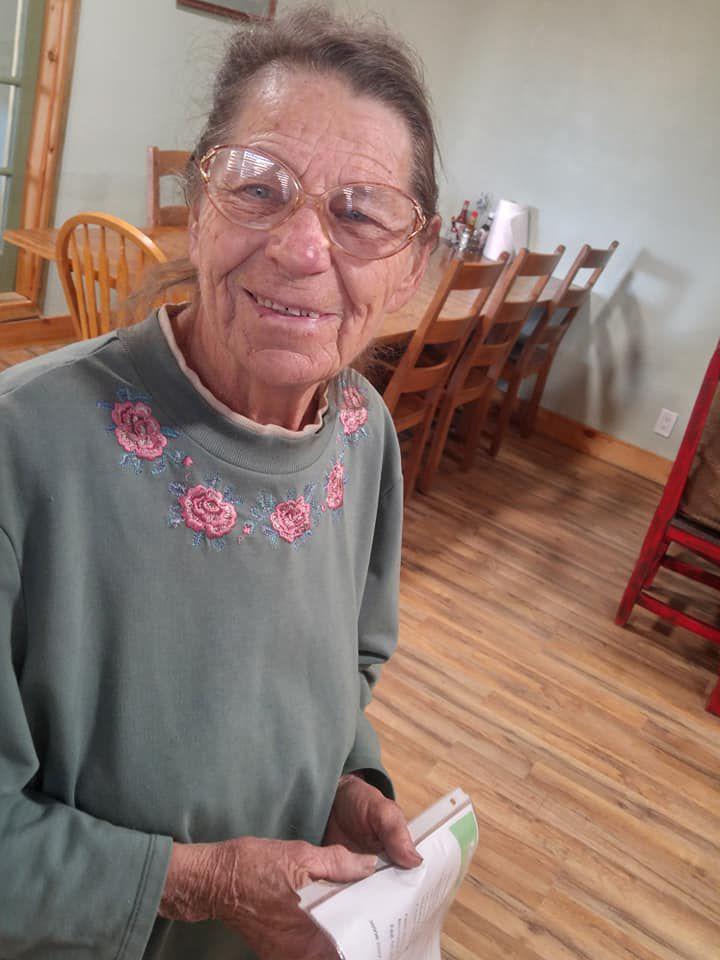 Marie's mother, Patty Hayes, said her daughter has been preparing, organizing, and cooking since she was five years old. Outside of wanting to own acres of land, Marie is happy creating meals and feeding people.
Ray Rhodes III, and his partner, Caitlin Prothro, help out as an all-around worker, including cook and wait staff. Caitlin announced that she was a waitress, as she organized the tables, checked on the coffee, and tended to the first customers as they walked in the door.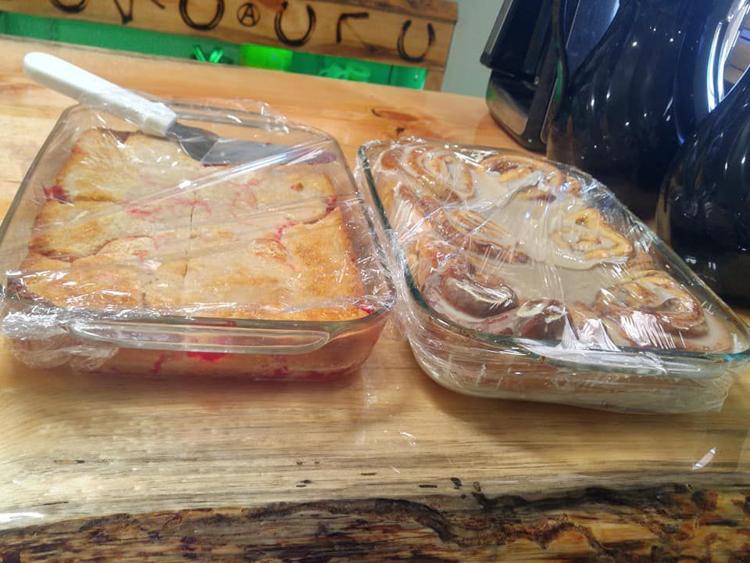 The first breakfast shift offered a menu similar to their other restaurant, the Sugar Shack, down the street on Frontage Road. The two main differences between Ray's BBQ Shack and the Sugar Shack is that Ray's will be open 7 days a week and it will be barbeque-only once the breakfast menu is over at 11 a.m.
It's not a chain restaurant, it's a mom and pop, and a family-first theme. Not a bar, but, "A dinner house," Ray says, "a restaurant that serves alcohol," he continues, and not the other way around
The first customer was Will Garvin from Montana, who comes to Concho in the winter to warm up. He couldn't get over the fact that he was the first to be a customer here.
"I am so grateful that they are here," he said, referring to the Sugar Shack, and now Ray's BBQ Shack, so he can start the day with their coffee. He sat at the counter, helped himself to the pineapple/strawberry cobbler.
As the Shack restaurant family embraces a new business, the Sugar Shack, that has been closed for about two weeks will be open soon.
"We love what we do," Marie says.
Kareena Maxwell lives in Concho with her husband in a WWII styled Quonset hut. She's a ten-time award winning author of seven books as well as the novel "The Birds of Concho."