NAVAJO COUNTY — Unlicensed contractors selling their services to area customers remains a continuing concern. In the last year or so, some local unlicensed contractors have been in trouble not only with the Registrar of Contractors, but with the criminal justice system for their activities. In fact, one man named Robert Servellon (arrested in California on various Arizona warrants) is serving a 3.75 year prison sentence for various fraud charges which grew out of his activities contracting without a license. One of his "jobs" was in Pinetop-Lakeside.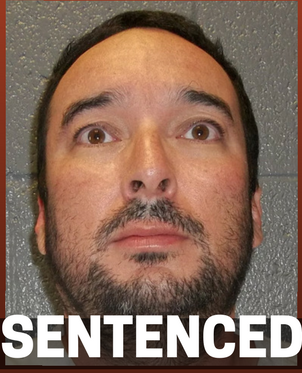 Formed in 1931 by the Arizona Legislature, the Registrar of Contractors mission statement reads that its purpose is to "Protect the health, safety and welfare of the public through a regulatory system designed to promote quality construction by Arizona contractors." Their website is roc.az.gov.
In Arizona, a contractor who is hired for a project must hold a license if the total costs of the project including materials and labor is over $1,000, or if the project requires some kind of building permit. The requirement has some exceptions, like a property owner who undertakes to do the project themselves. Otherwise, contracting without a license and even advertising for contractor services without a license, is a Class 1 Misdemeanor carrying a mandatory fine starting at $1,000, and the possibility of six months in jail and three years of probation.
Not only that, but an unlicensed contractor can be ordered to "disgorge" the money they were paid, even if the work was satisfactory. They can also be ordered to pay restitution, typically the cost of bringing the project into compliance with codes, if needed. There are other risks to performing contracting work without a license. Under Arizona law, an unlicensed contractor is barred from suing a customer for non-payment even if the job was performed correctly. Without a contractor's license, the courts are simply closed to him or her according to statute.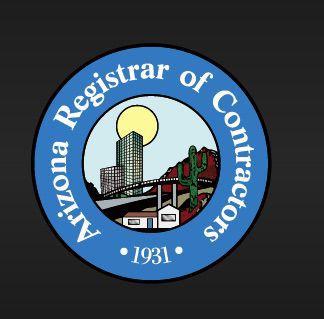 As with anything, there are differing views about the government regulation of contractors. In rural areas, it's largely acceptable to hire someone who has developed knowledge and skill through their experiences working in a trade. And if the contractor is honest and capable, why does he or she need state government's approval to ply their trade and earn a living? Can't consumers use their own instincts and judgment about whom they hire, some ask? After all, getting a contractor's license is time consuming and expensive and there is a feeling among some that the whole process is designed to restrict competition by those who have already made it, like the kid already in the tree house who pulls up the ladder.
In order to get a license, the applicant must pass a competency test and pay various fees and "assessments" to a recovery fund. That fund is available to consumers for fixing problems caused by licensed contractors who screw something up or abandon a project. Fees and assessment range from $780 to $1,050, depending on the type of license applied for and there are many different types. Renewals cost between $580 and $650.
Then there is the requirement for the applicant to post a bond which consumers can claim against if something goes wrong. The amount of the bond depends on the dollar amount of all the jobs the applicant estimates they'll earn. Bond amounts vary between $2,500 to $100,000. It might be noted that like an insurance policy, the cost to the applicant for a bond is way less than the bond amount.
And speaking of insurance, an applicant must also provide proof of insurance on top of the bond. The applicant also must show "good character" but a bankruptcy or a felony conviction doesn't automatically result in non-licensure; it does make for more paperwork and explanation.
The ROC issues licenses, investigates complaints and provides a procedure for parties to resolve disputes. Although the ROC has no authority to criminally prosecute persons for contracting without a license, or persons who advertise contractor services without a license, it does investigate them, has the statutory authority to levy fines against them, and sometimes submits certain cases to law enforcement.
"The first goal is compliance," explained Registrar of Contractors public information officer James Knupp in a telephonic interview with the Independent. He says that when the agency is alerted to an unlicensed contractor, it offers help in getting them licensed. In other cases, where there are "multiple cases and harm" to victims which goes unremedied, submission to a prosecuting agency is appropriate, Knupp said.
That may explain the different outcomes of some local cases. On the ROC's website is an Unlicensed Violators List showing "a list of persons who have been convicted of contracting without a license, or administratively adjudicated to have been contracting without a license after having been issued a civil citation." From 2018, the list includes the non-criminal case of Patricia Marie Wallin of Lakeside doing business as Half Wheel Ranch Handyman Services, LLC. No civil fine was imposed. The same result obtained for Lawrence Garol Spear from Overgaard, dba Spear Enterprises, LLC.
But Jerome Howard Kowal III of Snowflake, dba 3 Guys and a Girl Handy Team suffered a civil fine of $2,500 from the ROC. Likewise, Wayne Evans of Integrity Painting and Decks of Pinetop was fined $1,500 by the ROC, as was Braden Stephens in Overgaard, dba RWB Enterprises.
Also in 2018, Ed Matthews of Show Low was criminally prosecuted and found guilty after trial in the Show Low Justice Court of contracting without a license. He was fined $1500 and ordered to pay $2,600 in restitution.
Finally, Robert Servellon was the subject of nine complaints in one year alone, including activities in Pinetop Lakeside. He was one of the ROC's "Most Wanted," and was arrested in California when he left a wedding reception to get something from his car, according to a press release from the ROC. In November 2017, he pleaded guilty in the Maricopa County Superior Court to fraud and theft. Sevellon was sentenced to 3.75 years in prison and ordered to pay $23,000 in restitution to his victims.