HOLBROOK — Navajo County experienced an incredible 66.64% voter turnout in the 2020 general election.
In all, 47,081 of the county's 70,650 registered voters cast ballots Tuesday.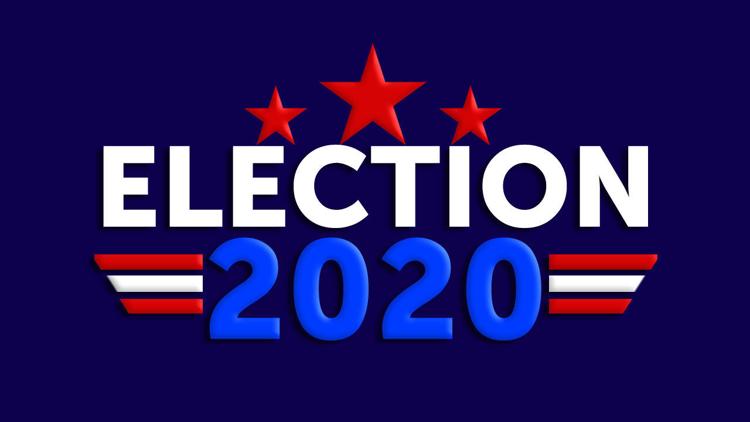 Twice as many Navajo County voters decided to utilize early voting before the election with 31,490 ballots cast (mail-in, early voting and absentee), compared to 15,591 voters participating at the polls on Tuesday.
While the nation awaits a winner to be declared in the race for president, Navajo County voters picked Republican Donald Trump over Joe Biden 24,445 to 21,374.
Democrat Mark Kelly was picked as the statewide winner over Martha McSally in the race for the U.S. Senate, but McSally narrowly won Navajo County 23,810 to 22,257.
In the race to be the representative in Arizona's Congressional District 1, incumbent Democrat Tom O'Halleran may have won the race against Republican Tiffany Shedd, but he didn't carry Navajo County.
Shedd tallied 23,264 votes to outpace O'Halleran's 22,124 votes in the county.
In the race for Arizona's Statehouse District 6, Republican Wendy Rogers demolished Democrat Felicia French in Navajo County 10,242 to 2,675.
The majority of voters in Navajo County voted to deny Proposition 207, to legalize the recreational use of marijuana, 23,441 to 21,397.
ST. JOHNS — After a dismal 11% voter turnout in the August primary, Apache County voters responded Tuesday with a stunning 40.64% voter turnout in the general election.
Apache County had 21,095 voters submitting ballots with 10,686 actually voting at the polls and another 10,409 participating in early and absentee voting.
In the heated race for the White House, Democrat Joe Biden carried Apache County with 66.78% of the vote (13,870) while President Donald Trump brought in 31.85% at 6,615 votes.
Democrat Mark Kelly commanded 69.09% with 14,328 votes against Martha McSally's 30.71% (6,368) in Arizona's U.S. Senate race.
In Arizona's 1st Congressional District race for the U.S. House, incumbent Democrat Tom O'Halleran downed Republican Tiffany Shedd in Apache County with 14,055 votes (68.53%) compared to Shedd's 6,418 votes (31.29%).
Another race of interest was the reelection of Apache County Sheriff Joseph Dedman Jr., who captured a blistering 70.25% of the county's votes with 14,323 compared to just 6,022 votes (29.53%) for Republican challenger Cope Reynolds.
On Arizona Proposition 207 to legalize the recreational use of marijuana, 54.31% (10,603) Apache County voters said no to the measure that did pass statewide Tuesday. A total of 8,921 (45.69%) Apache County voters voted to approve Prop 207.