LAKESIDE — Super Bowl LIV and Ground Hog's Day headlined Sunday, Feb. 2, but it is not the only Sunday February celebration – Feb. 9 is the 92nd Academy Awards originating from the Dolby Theater in Hollywood, California. Though you may not be able to attend the event in Hollywood, you can attend the second annual red carpet Oscar Party event at Unity of the White Mountains with a live stream, and you might even win your own Oscar.
With the feedback from last years first Oscar Party, plans were set in motion almost immediately following that event for 2020. Like in Hollywood, perhaps not on so grand a scale – but close, Unity volunteers are "glitterizing" their décor as one of the final steps for rolling out the red carpet for attendees.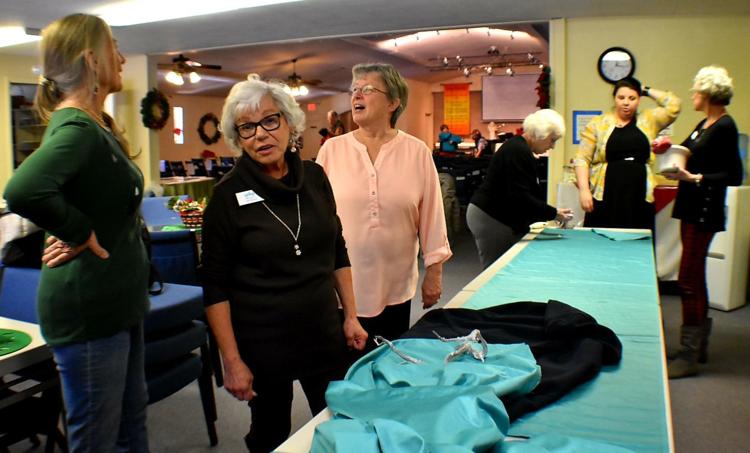 The event will begin at 5 p.m. Feb. 9 with a televised red carpet viewing. This is one of those rare Mountain affairs where you can "gussy up," so-to-speak. Formal and semi-formal attire is requested, and many have already shopped for their Oscar attire – runway worthy, of course. In case you would like to match the color theme this year, it is black, teal and silver.
Adding to what was already a blockbuster hit, organizers upped-their-game this year — though you wonder how that's possible – and have included more things for an evening to remember.
"We will have a beer and wine cash bar," said committee member Jill Grey. "Really good beer – Modelo and Kilt Lifter."
There will also be hors d'oeuvres, dessert, Martinelli, coffee and water. Should you be acquainted with Linda Hoy, a retired award winning actress herself, you know that since her assignment is food, it will be Oscar-worthy.
There will be a drawing for five great prizes for attendees and a 50/50 raffle. There will be a photo booth for $2 whereby you can pose with an Oscar. You will also be voting on your Oscar pick for Best Actor, Actress, Supporting Actor and Actress and Best Movie. If your vote is picked and matches that of the Academy, you will be awarded your own personal miniature Oscar.
Music this year will not be live, but will be some of the recorded "Best Original Songs" from previous Academy wins that will serve at background music.
Unity Minister Sheryl Padgett suggested the idea last year and in just three short weeks a team of think tank volunteers got on board and created the event. At the end of the evening last year, they knew they had hit the lottery for an annual event for the Mountain.
Tickets are $15 for a single or two for $25. There are 15 tables available this year and they have already out-sold last year. Tickets can be purchased by calling Jill Grey at 928 358-7580. Unity is located at 257 Woodland Road in Lakeside.