TAYLOR — A man armed with a 9 mm pistol held Walmart employees at gunpoint in the early morning hours of Monday, July 27 until Snowflake-Taylor Police negotiators were able to take him into custody.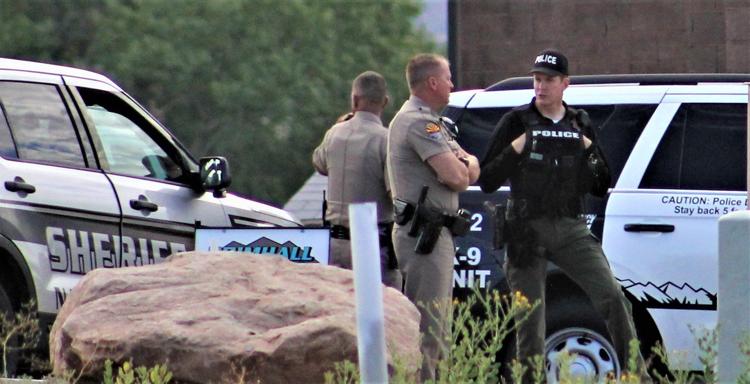 A press release from STPD Chief Bobby Martin stated that Solomon Dominguez, 52, of Concho, was taken into custody at 6:57 a.m. by a Special Response Team (SRT) after store employees took away his pistol that he left on a counter.
Dominguez will initially be charged with several counts of aggravated assault with a deadly weapon, kidnapping, disorderly conduct with a firearm, discharging a firearm at a structure, burglary and possible additional charges, according to Martin.
Dominguez was taken to Summit Healthcare after arrest for minor injuries he received during arrest.
No Walmart employees were injured during the incident.
Dominguez entered the store around 4:48 a.m. through the garden center before business hours as employees prepared to reopen the store.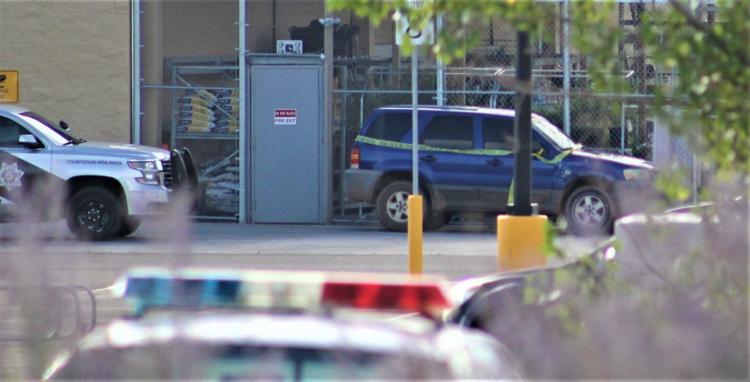 Martin said they got two 911 calls from frightened employees, the second one reporting that they heard a gunshot outside the store before Dominguez entered brandishing the pistol and pointing it at employees.
Martin said when officers arrived on-scene they secured the building and then began phone negotiations with Dominguez to bring the situation to a cl ose after Dominguez reportedly demanded to speak to a negotiator.
That is when a Walmart employee who Martin called "very brave" and acting quickly was able to get the handgun Dominguez had left on a counter because he was distracted.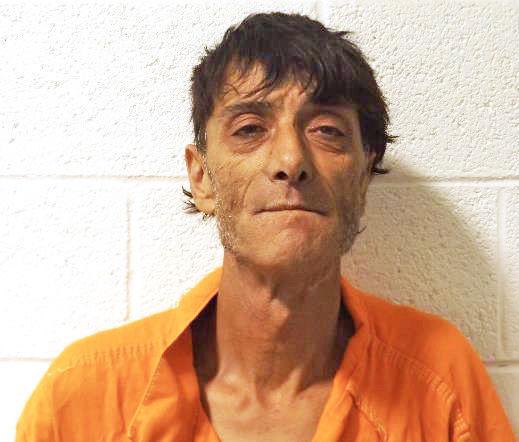 Once that employee got the handgun on the counter, he ushered himself and all other employees out through a fire exit and turned the loaded weapon over to law enforcement.
A that time the SRT arrived on-scene and after several minutes made entry into Walmart through a back door where they found Dominguez near the Service Center and took him into custody.
Agencies that came together to end the potentially deadly situation included the Navajo County Sheriff's Office, Arizona Department of Public Safety, Show Low Police Department, Pinetop-Lakeside Police Department, Navajo County MCAT, AZ DPS GIITEM, AZ DPS CID and the FBI.
Walmart remained closed all day Monday, July 27, as police conducted their investigation and gathered evidence.
"Our community was faced with something we do not see very often, and through extensive law enforcement partnerships and quick-thinking Walmart employees, we were able to bring this incident to a quick and peaceful resolution. I am extremely grateful that no Walmart staff or officers were injured during the course of this event. I would like to thank the members of the White Mountain Special Response Team for their quick and decisive actions to resolve this situation. Thank you to the Navajo County Sheriff's Office, Arizona Department of Public Safety, Show Low Police Department, Pinetop-Lakeside Police Department, Navajo County MCAT, AZ DPS GIITEM, AZ DPS CID as well as the FBI for their support and assistance to our community. This community thrives when we all work together for a common goal and I am re-assured once again of the strong bonds and brotherhood of our tightly knit law enforcement family and am grateful for the continued support we receive," Martin said.
During a press conference on Monday, Martin said the incident was an eye opener for the community.
"This type of situation is something that a lot of times the communities of Snowflake-Taylor don't think will happen here. This is a wake up call for us that I am grateful for the law enforcement we have on this mountain. It is a true brotherhood," Martin said, adding that he knows he can count on everyone to come running when he needs help.
Dominguez was also arrested July 19 after he reportedly fired shots in the parking lot of the Country Store off Concho Highway.
An investigation into that incident revealed Solomon fired one round into the ground as he left the scene in his vehicle.
Dominguez later called into 9-1-1 multiple times stating someone tried to run him over and that is what caused him to shoot his pistol into the ground.
Dominguez was booked into the Navajo County Jail Annex July 19 on three counts of disorderly conduct involving a weapon, three counts of endangerment and one count of aggravated assault with a weapon.
He was released after seeing a judge.