VERNON – Vernon Fire District firefighters with help from the Pinetop Fire District responded to a wildland fire in the Vernon area Tuesday, May 12. They extinguished before it could spread to more than half an acre. Arizona State Forestry and the USFS were also on scene.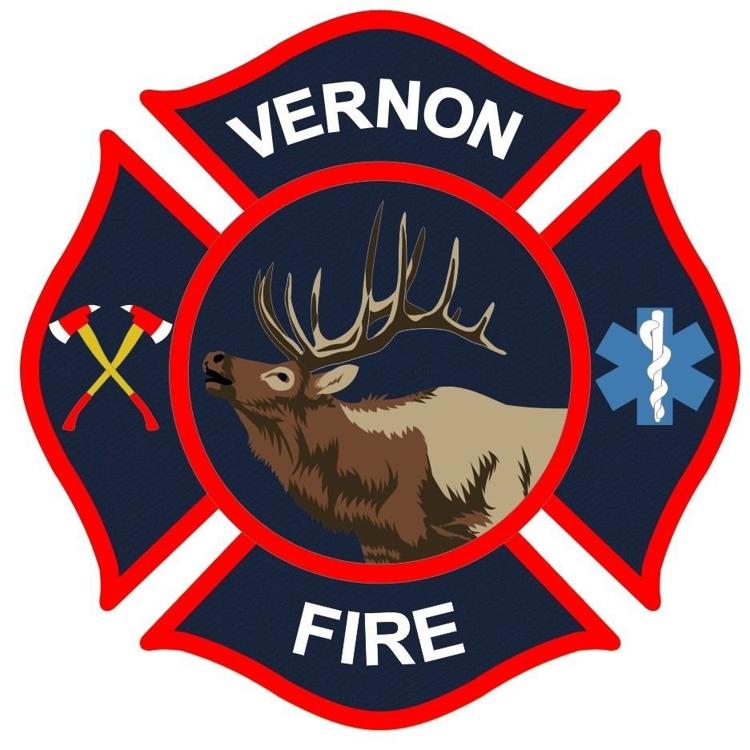 No one was injured in the fire and no structures were impacted.
Vernon Fire Chief Dave Niehuis said the fire was caused by a homeowner burning debris adding that the details of the fire are worth discussing as a matter of fire danger awareness.
"The homeowner took every precaution, they started early and built a very small fire in the bottom of a large cinder pit," said Chief Niehuis. "They even constructed a wire cage and placed it over the material to be burned. They stood by until the material was completely burned and there was no smoke or flames; they were certain the fire was out and left the cinder pit."
"A short time later, the wind picked up and lifted an ember, that was still hot but not smoking, from within the wire cage and blew it up a hill," he adds. "It traveled more than 100 yards across the bare cinders until it lodged in some vegetation. From there it began to ignite, and a wildland fire was started," Niehuis wrote on the fire district's Facebook page.
He went on to say that last fall the had a similar situation where someone had burned three days earlier and even covered the burned material with dirt. 
But when the wind picked up and humidity and temperatures were just right, it reignited causing a wildland fire.
"This post is not written to embarrass or point a finger at anyone. It is written as a warning to everyone. We hear all the time that the 'people who live in the White Mountains don't scare me, it is the city people who come up here and stay in our forest who don't know what to do with fire, who scare me'," Niehuis said.
"Here are two examples of very careful and knowledgeable 'LOCAL' people who did everything right, yet Mother Nature said, 'Watch This'."
"The bottom line-lesson is "FIRE IS DANGEROUS". Please be extremely careful. Please get a burn permit. Please notify us before and after you burn. Please follow the recommendations and check the weather. Don't burn on windy days, don't burn when humidity is low, don't burn when temperatures are high. Follow all restrictions and recommendations," Niehuis said in closing on Facebook.
Please contact the Vernon Fire District at 928-537-4806 for burn permits or questions.