ST JOHNS—Floy Frick, 39 of Witch Wells, was sentenced Tuesday in the Apache County Superior Court in an emotional hearing.
She is the ex-wife of one Jesse Frick, who last month was sentenced to 20 years in prison for sexually abusing Floy's daughter who lived with them. Jesse was arrested in September 2018.
The state filed charges against Floy in April 2019 alleging four crimes: the continuous sexual abuse of a child, a Class 2 Felony, permitting the life health or morals of a minor to be imperiled, a misdemeanor; misdemeanor endangerment, and a felony drug charge. The victim and the other Frick children have been in the custody of the Arizona Department of Child Services (DCS) ever since.
The parties came to a resolution last month and Floy pleaded guilty to far lesser crimes. Specifically, she pleaded guilty to one count of failing to report nonaccidental injuries and physical neglect of a minor, a Class 6 "undesignated felony;" and to possessing drug paraphernalia, also Class 6 undesignated felony and to a misdemeanor regarding imperiling a minor. The other charges were dismissed.
In the classification of crimes in Arizona, felonies range in severity from Class 1, the most serious, to Class 6, the least. There are three misdemeanor categories, classes one through three. A Class 6 felony is loosely on par with a Class 1 misdemeanor. An undesignated felony is a strange animal on the criminal justice landscape. It's an offense which is not yet designated as a felony or a misdemeanor; rather, the defendant has the opportunity to complete a probationary period and if successful, to have the offense permanently designated a misdemeanor and avoid a felony record, if all goes right.
That's what happened in Frick's case, after an emotional sentencing hearing presided over by Judge C. Allen Perkins. Frick had about a dozen well-wishers including her father, mother and sister who spoke. Others submitted letters of support.
The hearing started late. The judge hadn't been provided with the presentence report nor a copy of the plea agreement. While Perkins got and read both, Frick was escorted to the defendant's table and then to the bathroom, by an armed detention officer.
The prosecutor, a Ms. Alane Moore, standing in for Garrett Whiting, went first and urged the judge to sentence Frick to an "aggravated" prison term of two years, at the high range for a Class 6 felony, and the maximum time on the misdemeanor. Regarding the drug charge, the voters in Arizona passed an initiative years ago called Proposition 200 which prohibits jail or prison time for a first or second simple drug possession offense. The Arizona Supreme Court later ruled that the prohibition also applies to first or second simple drug paraphernalia offense, too. So for Floy, there was no chance of jail or prison on the paraphernalia charge.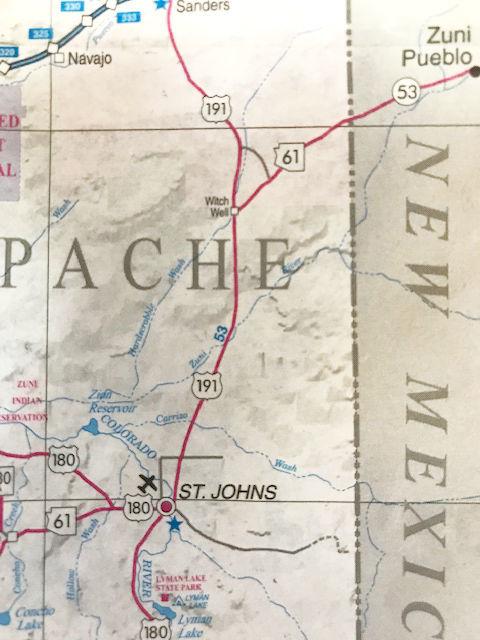 Moore based her recommendation on the state of the Frick residence which smelled like feces and had guns and drugs around, she said. Moore also urged that although Floy didn't abuse the child, she knew about Jesse doing it and didn't report it. Therefore, she said, Floy "failed to protect the person who needed it most" and failed in her primary duty as a mother—to keep a child safe.
The defense went next, and painted a picture of Floy as a victim herself. Yes, she did know about the abuse but was terrified of her then-husband who vowed to shoot all of Floy's children if she ever told.
Jesse would only allow Floy to talk on the phone with a select few of her friends, the speakers said. And when the officers arrested Jesse, Floy thanked the officers and told them that she had lots of information that she needed to tell them. The officers never followed up with her about that, said Floy's mother. She also never used drugs and that she has come up clean on every drug test that she was required to take, said Wade Tanner, her lawyer.
Then Floy spoke. At first, her tone matched her quiet demeanor as she wiped her eyes while the others spoke. But then her composure crumbled.
She loudly wailed and sobbed "I am so sorry that I couldn't find a way out. I'm so sorry. I'm so sorry for my babies!" And she prayed everyday, she said, asking "Lord, what do I do!?" Jesse would kill her kids, "cut them in half," she screamed, or shoot them in the heads from the roof. Her lawyer whispered something in her ear and she composed herself.
Then Judge Perkins handed down the sentence. First he noted that he presided over the dependency case involving Floy's children and had taken note of Floy during those proceedings. He also presided over Jesse's case — he's the judge who sent the ex-husband to prison for 20 years. The judge said he believed Floy is a victim, but sometimes a victim can also be a perpetrator and she was that, too.
Even though the whole hearing was taken up with arguments about Floy going to prison or not, the judge said the law simply does not allow him to impose prison for an undesignated felony; that she has already served the maximum jail time for a misdemeanor, She was sentenced to three years of probation.
Terms that may include counseling depending on the result of an evaluation that the judge ordered. He remarked that it's up to her now to "earn" the designation of a misdemeanor defendant and signed a release order. Floy was going home.
Finally, the judge noted that DCS had just recently placed the children into the care of Floy's mother and as times goes by, and if everything goes right, Floy can be with her children again. One elderly supporter of Floy's quietly cried as the group headed out of the courtroom.