WHITERIVER — On Jan. 2, the White Mountain Apache Tribe (WMAT) came out of their 72-hour lockdown which began on Dec. 30 at 8 p.m. until Jan. 2 at 8 p.m. At 8:01 p.m. the Tribe immediately transitioned into the Stay-At-Home-Order under the Dec. 1 Revised Re-opening Phase One Plan which, according to Chairwoman Gwendena Lee-Gatewood is a management phase.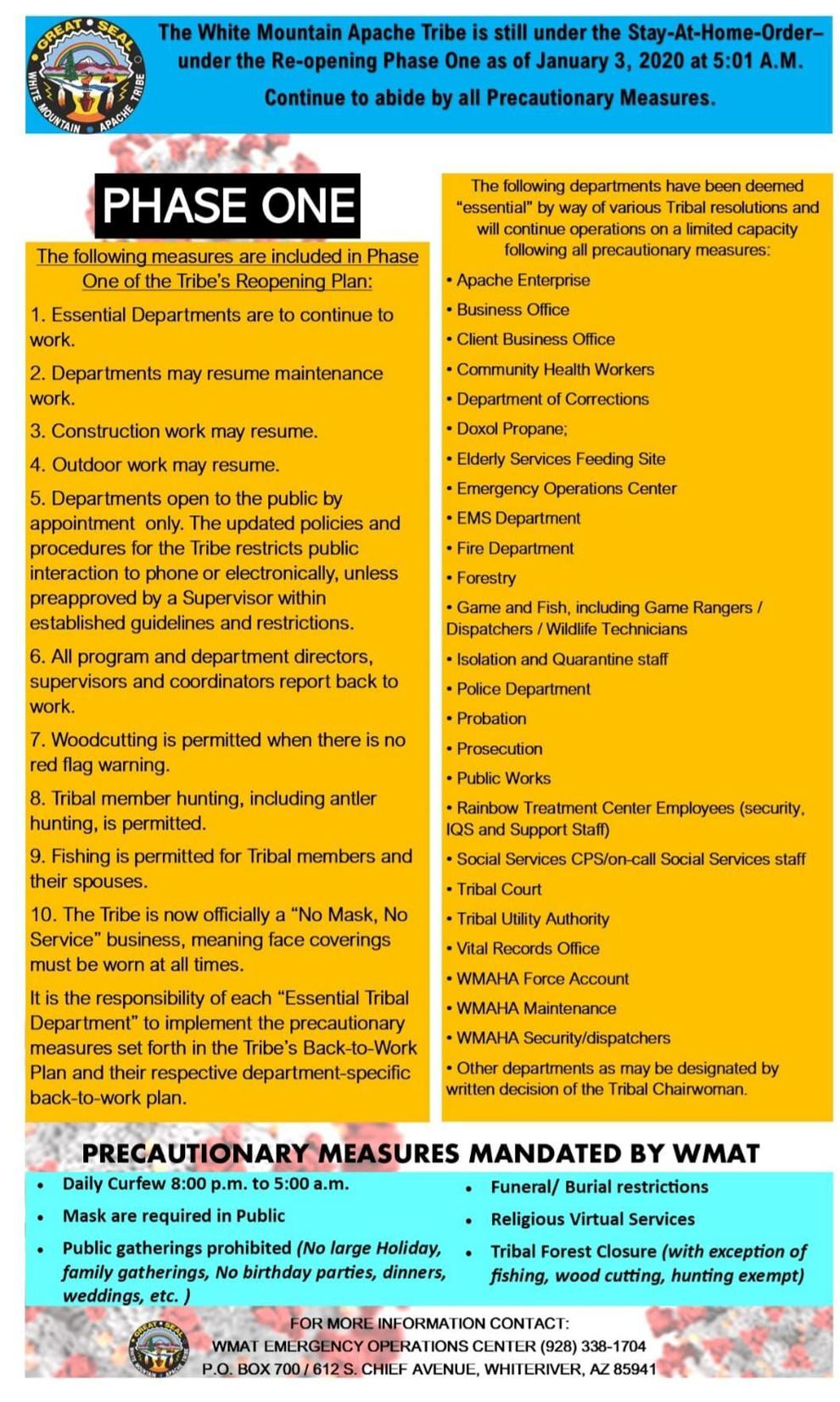 WMAT had entered into Phase One on Dec. 27 and just two days later on Dec. 29 The Activation System was triggered for the 72-hour lockdown to begin on Dec. 30 due to an increase of 21 COVID-19 positives from the previous day.
Lee-Gatewood stated on her Saturday morning Facebook show that there will be a Tribal Council meeting on Wednesday, Jan. 6 where there will be new presentations for the Tribe based on the fact that they now have a vaccine.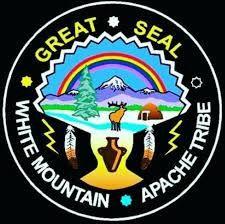 Referring to the WMAT COVID-19 update of Jan. 2, Lee-Gatwood stated there was an increase of 19 cases from Jan. 1 to Jan. 2. She said that from April 2020 to Jan. 2, 2021 the Tribe has had 17,842 people test positive for the virus; there have been 3,381 positive cases; 14,343 were negative; there have been 42 deaths; 3,195 recoveries and one "pending." She said that pending currently means waiting to be tested. Tests have been available in-house but are currently being sent to Phoenix and have a 24-hour turn around time. In-house tests deliver results within hours but they are not available at this time.
Lee-Gatewood said that Indian Health Service (IHS) has vaccinated about 1,000 people so far and are doing it every week. She cautioned that with the new strain of the virus it is more important than ever to get vaccinated.
As of press time, Jan. 4, the Tribe reported an increase of 16 new COVID-19 cases from Jan. 2 to Jan. 3. Jan.4 results were not yet available.
Under the reopening Phase One, the EOC cautions Tribal members to continue to abide by all Precautionary Measures.