WHITERIVER – On Wednesday, April 29, Chairwoman, Gwendena Lee-Gatewood's chief of staff, Jerry Gloshay Jr., along with Colin Tessier and other tribal members were in Linden to accept a donation of seven pickup truckloads of hygiene products that they took to the reservation.
In total there were seven pickup truck loads of hygiene products such as boxes of toilet paper and other Personal Protective Equipment (PPE) which they took to the reservation.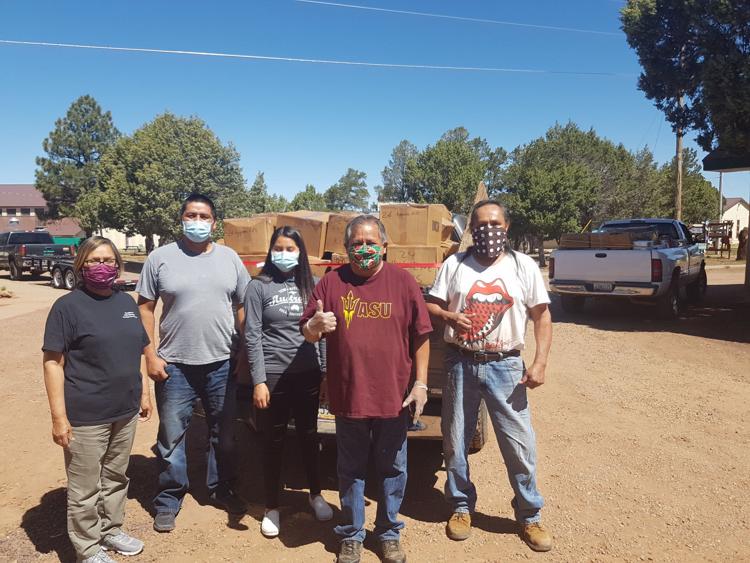 Though they did not know exactly where everything would be going, given there was so much of it, it was understood that some could end up at the detention center to help keep other inmates and guards safe from the spread of the coronavirus.
Companies, including Lowes, Pepsi, Summit Healthcare, Home Depot, Bashas', Walmart, the Navajo County Sheriff's Office, Indigenous Goddess Gang, and individuals like local Democratic Party Chairman Eric Kramer, Dawnafe Whitesinger and Sheryl Eaton were sponsoring donations for gloves, masks, face shields, isolation gowns, goggles, shoe covers, bottled water, Gatorade and tea to help the tribe.