SPRINGERVILLE – At the beginning of the month, the Arizona Department of Health Services revealed a new program to ramp up community testing for COVID-19 in the state. Over the first three weekends in May, numerous community health providers across the state will be participating in the "Arizona Testing Blitz," where testing for COVID-19 will be offered to people with possible symptoms or exposure risks. White Mountain Regional Medical Center (WMRMC) in Springerville will be one of those providers, bringing much-needed testing services to the southern Apache County area.

The WMRMC, located at 118 S. Mountain Avenue, will be hosting the testing blitz from 7:30 a.m to 3:30 p.m. on two days: Saturday, May 9, and Saturday, May 16.
Two other locations will also be running testing services, but only for half a day, and only on May 16. St. Johns residents will have testing available from 7:30 a.m. to 11:30 a.m. The location was still being finalized and interested residents should confirm the exact location when they call for an appointment. In the Alpine and Nutrioso areas, the Alpine Fire Station 2, located at 41765 Highway 180 in Nutrioso, will be hosting testing from 1 p.m. to 4 p.m.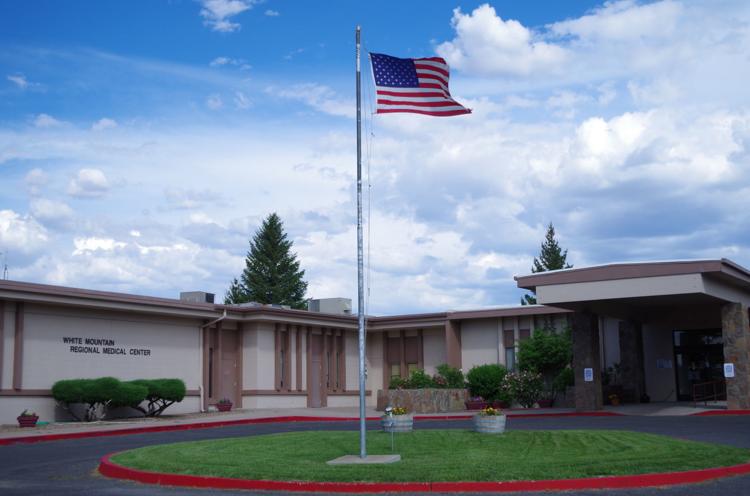 The testing will be "curb-side" and not require anyone to leave their vehicles. Signs will direct patients on where to go and how to proceed once they arrive at their designated locations on testing day.
"You will stay in your car the entire time, and our respiratory staff will be administering the test," Rachelle Padilla, the Public Relations Director for WMRMC, said. "It will be by appointment only, so they will have to call us prior to that Saturday and schedule their appointments. And they have to meet criteria in order to get the test."
In order to be approved for an appointment, patients must meet at least one of the following criteria: Fever of 100 or greater, cough, shortness of breath, extreme fatigue, loss of taste or smell, sore throat, or any persons who may have been exposed to COVID-19.
The test itself is a "nasal swab," meaning that test providers will insert a Q-tip into the nose toward the back of the nasal cavity. While it is certainly not the most pleasant experience, this process should be painless and only lasts a few seconds. Samples are then sent off to labs to be processed.
Other, less invasive tests, such as saliva-based tests, have been invented, but they are awaiting further study and federal approval. Until then, nasal swabs are considered the "gold standard" for the testing of COVID-19.
Patients are advised to call at least a day or more before the testing to ensure they get an appointment for the testing.
"We have to make sure that we have enough test kits," Padilla said.
The appointments will be spaced every 10 minutes, so each testing day should be able to accommodate up to 40 appointments at the Springerville hospital, and approximately half of that for each of the other locations. Couples or families can all arrive in the same vehicle, but they must have appointments for each patient in the car.
To make an appointment for testing, call WMRMC's COVID-19 testing hotline at 928-333-7313.