PHOENIX—Kevin Wynn, 59, an Alpine property owner, was scheduled to be sentenced on Oct. 19 for the one felony count of tax evasion a unanimous jury convicted him of on Dec. 5, 2019.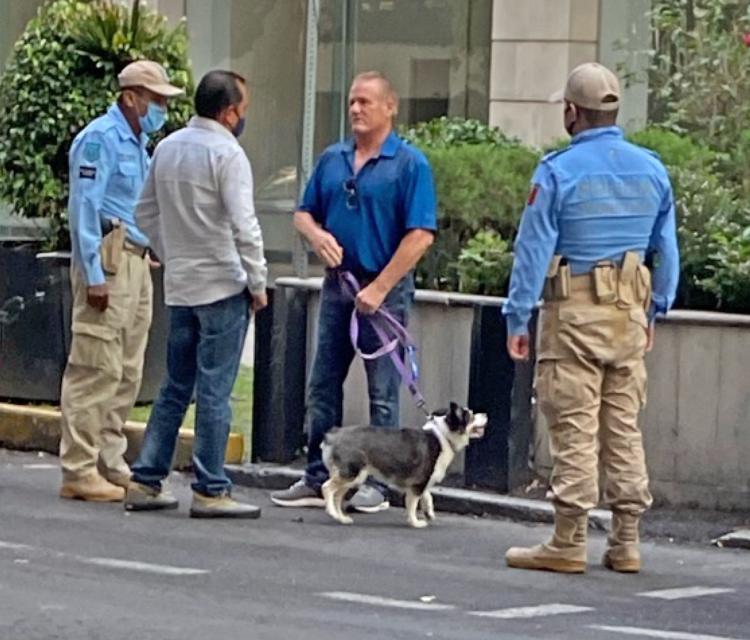 That makes at least a half dozen times the sentencing has been set and reset. Wynn was on release until a July sentencing date, but according to authorities, Wynn withdrew $1.25 million in cash and $300,000 in precious metals from his bank, cut off his ankle bracelet and disappeared. He was apprehended in Mexico on August 21, and is in federal custody.
After he was back in custody, in October, Federal Judge Susan M. Brnovich, wife of Arizona Attorney General Mark Brnovich, once again reset sentencing "due to exigent circumstances caused by the COVID-19 pandemic," stated a docket entry in the U.S. District Court. Since Wynn absconded, prosecutors withdrew their initial recommendation of 37 months in prison for Wynn with a seven months discount if Wynn pays $765,239 in back taxes, penalties and interest before sentencing. They now seek 57 months in prison and a $75,000 fine plus the restitution.
Wynn's attorney Jason M. Silver of Silver Law PLC in Scottsdale responded to the government's new recommendation. First, Wynn urged, he did indeed flee the country with cash and precious metals, but only because he was scared of getting COVID in prison "due to crowding, poor sanitary conditions and high rates of chronic illnesses," stated Wynn in his Updated Sentencing Memorandum and Request for Variance filed last week.
The variance refers to the judge's authority to vary from federal sentencing guidelines, if appropriate. Wynn's updated memorandum cited numerous health-related sources including one which puts the likelihood of federal inmates dying of COVID infection at double the rate as "those on the outside."
As far as repayment is concerned, Wynn implies that Mexican authorities made off with Wynn's cash and precious metals and that he doesn't have them anymore, so he can't use that source for restitution.
His memorandum stated: "However, when he was detained on the street of Mexico City, Mexico in front of his apartment, Mr. Wynn was unable to return to his apartment in Mexico City where the currency and precious metals were located and further inquiry with the (U.S. Attorney's Office) reveals that Mexican Authorities did not reflect in any inventory or other document $1,250,000 in currency and over $300,000 in precious metals in his apartment. Mr. Wynn has not been able to enter the apartment premises in Mexico City, Mexico since he was detained. The $1,250,000 in currency and over $300,000 in precious metals is missing."
The prosecutors also told the judge in their revised recommendation, that Wynn has been dishonest with them about his assets and characterized Wynn's withdrawal of cash from his business accounts as using the accounts as a "cash piggy bank." Wynn responded with a swipe at the U.S. Attorney's office and stated that the prosecutor's "argument is incomprehensible in that (the prosecutor) is alleging that a sole owner of a business cannot withdraw from a business bank account...Wynn did not lie to the Plaintiff that his business account was anything more that a business bank account."
Wynn also denied being untruthful about his assets. In fact, Wynn urged, that he notified the government that a sale of his company was in the works, a letter of intent had been drafted for that purpose, and that sale would have generated all the money needed to resolve any financial issues with the IRS. But the prosecutor demanded that Wynn tell the prospective buyer of Wynn's conviction and sentencing. Wynn's memorandum stated that "To no surprise, the buyer backed out of deal and Mr. Wynn lost millions of dollars in which he could have paid not only restitution, but taxes, penalties and interest due for years subsequent to his conviction."
Wynn concluded by urging the court to sentence him to probation and no fine, or in the alternative to home detention. The prosecutors, in a one-paragraph reply, simply ask the judge to review the legal basis for their revised recommendation of 57 months in prison, restitution and a $75,000 fine, which legal basis has already been analyzed and presented to the court in past filings.
Sentencing is set for Dec. 2 in Phoenix.