VERNON — Vernon Elementary Unified School District #9 Superintendent Dr. Monica Barajas resigned her position in the Sept. 10 governing board meeting, according to the meeting agenda. 
Vernon Elementary is a K-8 school located east of Show Low which serves a little over 100 students. In the small, rural district, Barajas served as the principal and the superintendent.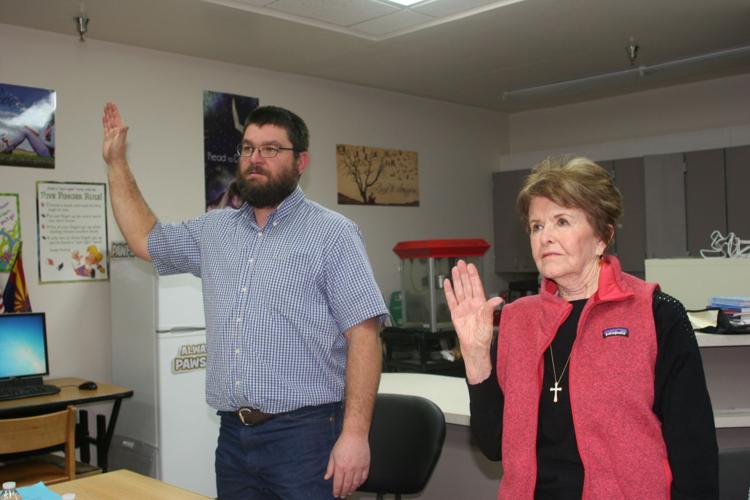 The Independent did not attend the meeting but did receive calls from the community asking for more details about the resignation. As of Monday, Sept. 21, there has been no response from board president John Wilhelm but a response was received from Apache County School Superintendent, Barry Williams. 
"This will be a topic between Mrs. Barajas and her Board. I cannot comment as it does not involve the County Office," wrote Williams. 
The Sept. 10 school board meeting minutes have been published on the website. Agenda item VII. 2) indicates discussion and possible action of the board "regarding authorizing a governing board member to work with District Legal and administration on superintendent transition matters." 
Board member Bill Stulce nominated board president John Wilhelm to work on the action item. The motion was seconded by board member Irene Humphrey and ultimately approved 3-0. The meeting minutes indicate no further discussion on the matter. 
Item V. 4), further down on the agenda, listed multiple personnel reports needing approval. The board may go into executive session (not open to the public) to discuss such matters. 
Included on the personnel list was a request to hire Patricia Jones as a part-time custodian, a request to change the pay rate for physical education teacher Scott Landis and item c) Monica Barajas — Superintendent — Resignation.
A special meeting was scheduled for Wed., Sept. 23 at 5 p.m. for "discussion and possible action regarding the approval of the employment contract of Jeffery Fuller starting October 5, 2020 as the Interim Superintendent of the District for the remainder of the 2020-2021 District Fiscal Year."