SHOW LOW — There is an exceptional amount of trust that patients place in physicians, medical facilities, labs and hospitals.
For example, when you make an appointment to see your doctor, you trust that they have all of your previous medical history on file.
If you require a procedure such an ultrasound, a CAT scan, an EKG or an MRI, you trust that the doctor's order for that procedure will be sent in a timely manner.
When you request a prescription refill, you trust that your doctor's office will handle it promptly.
But that's not what has been happening for many patients of Summit Healthcare Regional Medical Center, and their affiliated physicians and clinics. On August 1, Summit Healthcare began a process to "go live" with a new, streamlined online medical records system — Sunrise Allscripts. Allscripts replaces eight different medical records systems previously used in different areas of Summit's operations. But Summit's roll-out of the system has not gone smoothly, and has impacted patients across many areas of service.
Different patients, similar problems
Patients that previously felt they had received good care from Summit now say things are different.
Several patients reached out to the Independent since early August, citing ongoing frustration and concern following Summit Healthcare's rollout of Allscripts, citing problems getting doctor's appointments in a timely manner, or emergency room visits that seemed chaotic.
They have waited weeks for procedures to be ordered. Some patients report difficulty obtaining prescriptions, especially refills. Multiple calls and trips to their doctor's office, calls to the Patient Experience Center and attempts to escalate these issues to office managers have, at times, also failed.
"The quality of care has declined significantly," says patient Sarah Fox of Lakeside. "Several years ago we were told that Summit medical staff and hospital were really good. We agreed. But not so much anymore."
"There is always a wait at the various doctors (2 plus hours for a 10 minute appointment!) and we were even asked to write down 3 questions to ask the doctor, as that's all the time that they have for each patient," Sarah wrote in an email to the Independent.
"It's so chaotic; it's just chaos," says Phil Mortello of Show Low in regards to he and his wife's recent experiences with Summit Healthcare.
"I have been a big fan of Summit Health for the 11 years we've been up here," assures Mortello. "My wife has had cancer twice and we've had great service."
Mortello said that it wasn't until Summit's recent expansion project and the software conversion that they began to experience problems with their care. As a former information technology professional, Mortello says that his first concern was that the online "hospital portal and the Summit Healthcare doctor's portal had records that were not consistent." He claims that the patient's prescription lists did not match; one had some "old, not-current prescriptions."
More troubling, patients have also experienced problems in the emergency room.
A patient who wished to remain anonymous, on a weekend visit to the ER, reported that "... employees couldn't access any of our records and several of our doctors have been with Summit for over two years."
They were repeatedly told the "system was down" and the staff apologized several times.
The couple became more concerned when the doctor ordered an EKG, the test was completed during the visit but, several weeks later, no record of the procedure existed in the portal, in the ER system or with the billing department.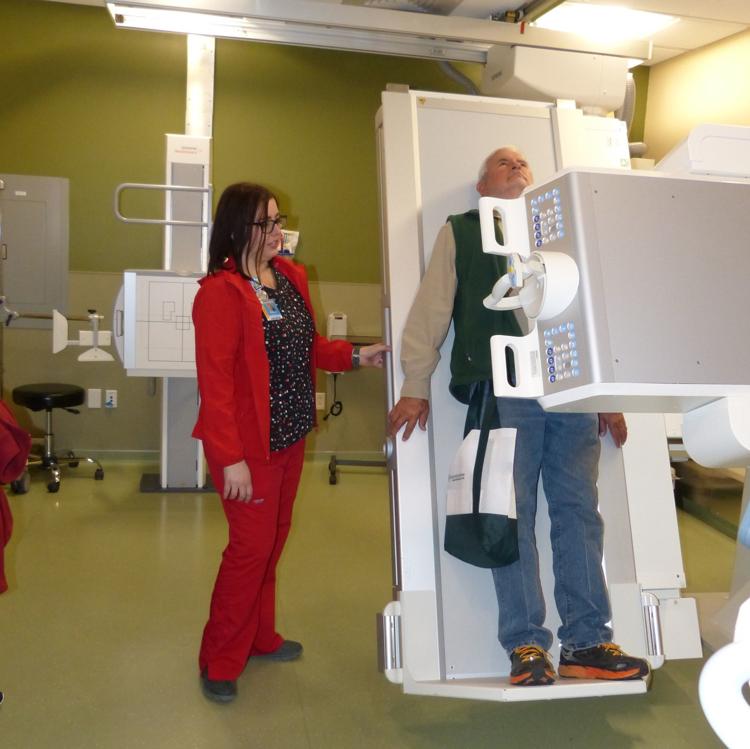 "We were told we have to go back to our doctor to ask for another EKG," says the couple. "We were also told to check back in one month to make sure the EKG didn't get billed to our insurance."
Most recently, Mortello's concerns stemmed from difficulty obtaining prescriptions.
"My wife was in tears last week because she was trying to get a prescription filled," explains Mortello. "It happened twice. The pharmacy called and said 'we are cancelling your order because the doctor is not responding.'"
Mortello says they made multiple calls to his wife's primary care physician who confirmed they "were having trouble" receiving requests from pharmacies and sending prescription orders to the pharmacies. The couple called Summit's Patient Experience Center — a call center — but reported that the representatives answering the calls were unable to help and unsure of how to escalate the problem. Eventually, they went back to the outpatient center and spoke to a very helpful manager who assured them that she would contact the mail order pharmacy and then call them at home.
"She called us back and said she got it going," says Mortello, "and we even got a notice from the pharmacy that they had the request. But that was two weeks ago on September 10 and we still don't have the prescription," he said.
The problem is still not resolved and the Mortellos, as of Friday, Sept. 13, were still struggling to get their medication according to a new email sent to the Independent.
The anonymous patient also reported that they have experienced similar delays obtaining a refill of their heart medication. They first requested the refill on August 18 and did not receive it until August 29 – 12 days later.
Summit Healthcare Regional Medical Center CEO Ron McArthur, Chief Compliance and Risk Management Officer David J. Murray and Chief Marketing and Development Officer Angie Fabian sat down with staff from the Independent on Wednesday, Sept. 4. The Summit team was receptive and willing to speak candidly about the problems patients have been experiencing.
Allscripts is supposed to streamline operations because a complete medical record for each patient is accessible in one location. Previously, Summit used different software programs for different departments — eight in all. And they didn't communicate with each other.
Within each of the previous systems, patients had an online medical record, explained the Summit team: When a patient sees their physician in a clinic, they have a record. When they are admitted into the hospital, they have a record. If they visit the ER, they have a another record. And, if a patient delivered a baby, they could have a fourth record in obstetrics.
Now that Allscripts has been implemented, patients will have a single record. The merging of the old records is taking place as patients move through the system.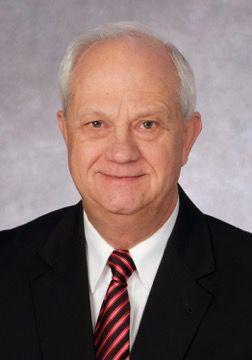 "We have been wanting to go to a single platform for online medical records for years," says McArthur. "About two years ago, the board approved it and we have been working with the Sunrise Allscripts company to build it."
"Allscripts is like having Microsoft Office where all of your different applications talk to each other," explained Murray. "Before Allscripts, the hospital staff had to log into two different systems. Seventy percent of patients come through the Emergency Department so the hospital staff needed to be able to log into the same system — to be more efficient."
"We know we've got some problems," acknowledged McArthur. "This was an enterprise-wide system conversion. At the same time, we are completing the new pavilion and outpatient center which is one part of the largest construction projects in Show Low's history."
"We did have issues and we know we had things that didn't work at first," said Murray. "Going from eight systems to one, you practically have to reinvent the wheel."
"With any conversion like this there's going to be hiccups and we are working through them," assured Fabian.
Summit responds with 'Command Center,' accountability meetings, Allscripts reps on-site
Summit intended to go live with the new software platform in May but moved the date forward twice, then settled on August 1. Summit explained that there was no way to run the old software systems parallel with Allscripts. They simply had to start using the new system — no matter what happened.
"That's exactly what happened on August 1; we flipped the switch," says McArthur.
"The inpatient conversion went well — very well," says McArthur. "But we've had a problems with the emergency record portion of Allscripts which caused backlogs in the Emergency Department that we are working through … The emergency and the physician clinics have had bottlenecks as we've gone through the conversion."
The hospital and affiliated clinics went to downtime procedures, also referred to as "paper mode" during the first week of implementation, also according to Murray.
Some of the patient complaints brought to Summit "… probably happened during down times which were most frequent in the middle of the night, (between 2 a.m. and 5 a.m.) which is when we most often schedule taking the system offline for updates."
Patients also observed downtime procedures occuring during regular business hours in some locations. According to Summit, immediate action was taken to solve the problems and protect patient safety.
"We immediately set up a Command Center to try and figure out what was going on," says McArthur.
"We had a Command Center for providers and staff to call when they have a question. At the beginning, we held four huddle meetings per day to address problems and discuss what is being resolved and what is being worked on," says McArthur and Murray. "Currently, we hold two huddle meetings a day along with the conference calls."
In the weeks since August 1, Summit says they have made steady progress.
The Quality Team also works with the Allscripts team daily to identify and fix problems as they are reported. Allscripts is able to work with Summit's Information Technology Department to adjust and customize the software as necessary.
"We have had an Allscripts team onsite," adds McArthur. "In addition, we meet with the CEO of Allscripts and their leadership team weekly via phone. They actually flew two people in for the (Sept. 3) meeting," Mc Arthur explained.
"(W)e also meet every Wednesday with our physicians to see what the progress is being made, what do we need to work on, so there's two accountability sessions every week where we look at here's the issues, and what progress have we made in getting them solved," McArthur added.
"We have a huddle with our Department heads every morning so that anything that is identified as an issue can be addressed right away," assures McArthur. "This includes a fully staffed Quality Team that partners with nursing to follow critical care. In some cases, a phone call is made directly to the lab and the patient. "This level of care has not changed."
"We have an entire team devoted to watching for and preventing medical errors," echoed Fabian. "Patient care is our number one priority."
"It typically takes 90 days of implementation (of a new system) to get the kinks out," says McArthur. "We just finished a little over a month ago and we've still got 60 days to go. We're trying to manage expectations and we are setting goals to get issues fixed, week by week," he said.
Fabian and Murray explained how a patient's initial visit to their provider triggers the population of data from the old online medical record system to the new patient portal, Follow My Health, and in Allscripts.
"The patient's previous medical history is there in the background," explains Murray. "Patients are asked to re-create their personal history in the new system at their next or first provider appointment." This is what starts the information migration he said. "And, patients can still log into the old system and download their information." (Patients can also call the outpatient clinics, Summit Healthcare or the Patient Experience center to get copies of their online medical records.)
In addition, roll-out of the new patient portal, Follow My Health, has been confusing for staff and patients. In response, the Independent will explore this in a future story.
For assistance with obtaining their physician clinic medical records, patients can contact Summit Outpatient Clinics at 928-537-6851.
For Summit Healthcare Regional Medical Center hospital records, patients can call 928-537-6254.
If patient wishes to speak with provider about specific concerns, prescription refills, or to make an appointment, patients are encouraged to call the Patient Experience Center at 928-537-6700.