SHOW LOW — Attempted murder suspect John Russell Thomas evaded capture for about 6 hours Tuesday morning after he allegedly shot his father, Raymond Thomas and his brother, Tyler Thomas.
John Thomas, 20, is now in Navajo County Jail with a $1 million cash-only bond, facing multiple felony charges.
According to Show Low Police, the two men tried to intervene while John Thomas was allegedly trying to strangle his girlfriend, Maria Rosalez, during a domestic dispute during the early morning hours on Tuesday. Police responded to the 1000 block of Deer Park Drive in the Fawnbrook subdivision at about 3:46 a.m.
The two gunshot victims were flown to the Phoenix area and are in critical, but stable condition. Police did not offer an update on Rosalez's condition.
John Thomas fled on foot before police arrived at the scene.
By about 8 a.m., a large number of law enforcement officers from several agencies were in Show Low, searching for Thomas. The Navajo County Sheriff's Department, Arizona Department of Public Safety (air and ground units), Arizona Department of Corrections (K9 tracking unit), Pinetop-Lakeside Police Department, White Mountain Apache Game and Fish, Puerco Valley Fire District from Sanders and the Navajo County Attorney's Office all participated in the search according to Show Low Mayor Daryl Seymore.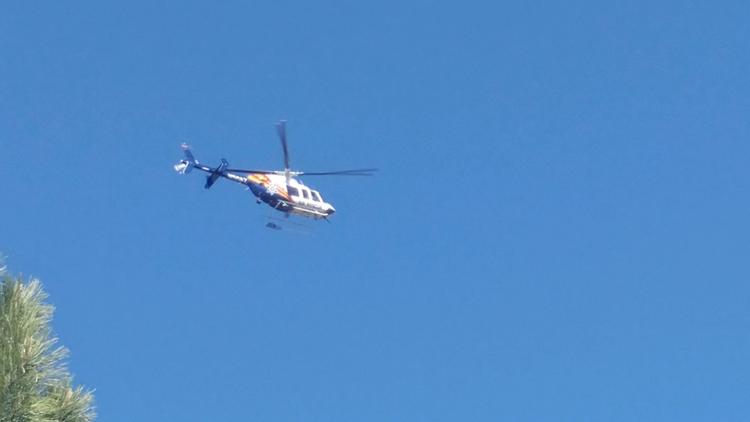 A Ready Navajo County alert was issued at 8:53 a.m. describing the situation, and Show Low Police began posting a description and photos of Thomas at 4:23 a.m.
An early morning checkpoint was set up at the entrance to the Fawnbrook subdivision. Officers stopped and searched every car coming out, and did not let anyone into the subdivision for some time.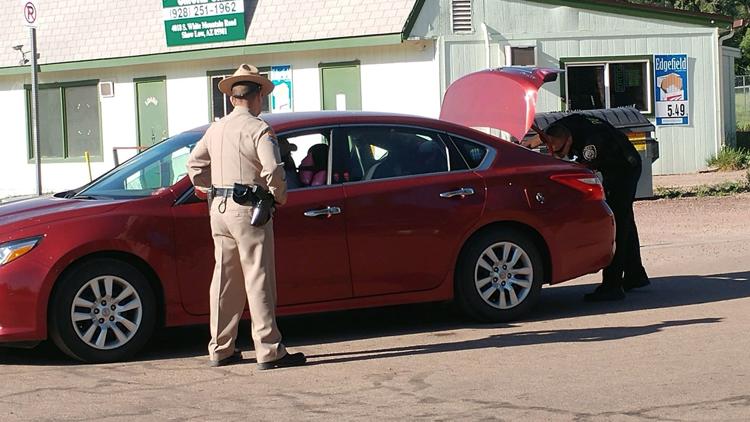 A few miles north of Fawnbrook, officers saturated the quiet Sierra Pines subdivision, as a search helicopter circled the wooded neighborhood. Residents unaware of the drama of the wanted man were seen out walking their dogs even as officers with bulletproof vests and rifles patrolled on foot.
In wooded washes southwest of Fawnbrook, the K-9 unit was searching as well, according to police radio broadcasts. A few minutes prior to his capture, radio broadcasts indicates possible sightings of Thomas near La Casita Restaurant and Barkin' Basement Thrift Store.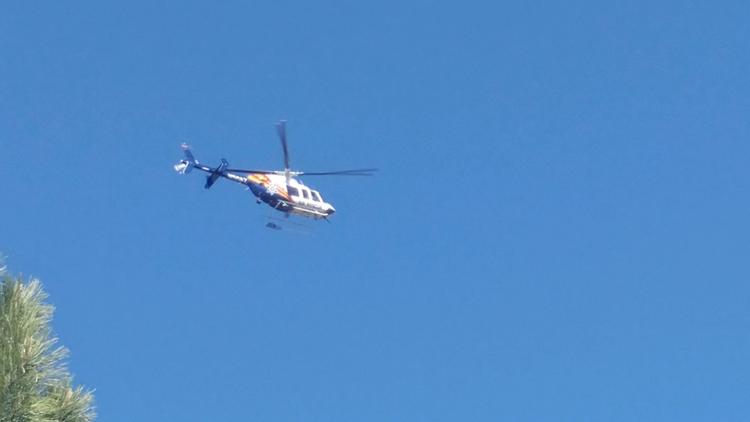 Thomas was unarmed when he was arrested at about 10 a.m. near Cub Lake Road, in town. Police did not say exactly how Thomas was found, but said "(w)e appreciate the support from the community which led to the suspect's apprehension." Tips from the public contributed to his capture.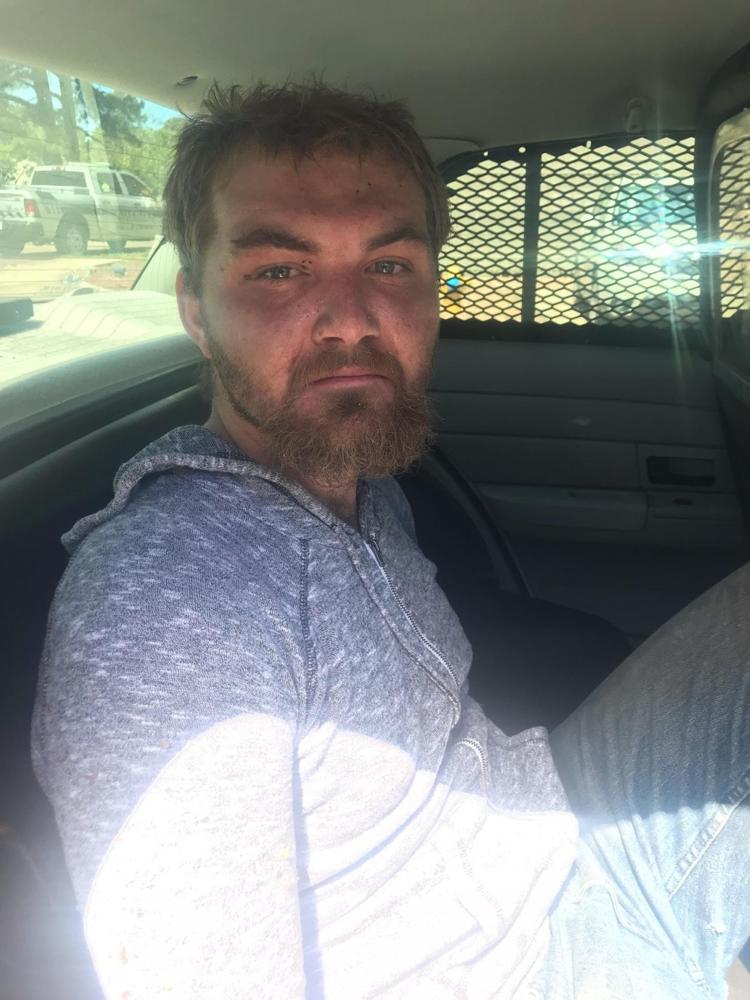 John Russell Thomas is now facing two counts of attempted second degree homicide, three counts of aggravated assault and one count of hindering prosecution.
On Facebook, his brother Tyler Thomas pleaded for understanding. He posted on the Show Low Police Department page: "Yes it was my brother yes he shot both me and my dad. I just woke from my coma I'm breathing on my own again. I'd please ask that everyone keep John Thomas in their prayers me and my father will survive it's John who needs our love and compassion. He had a mental health break this is not like him."
At the Show Low City Council meeting on Tuesday evening Mayor Daryl Seymore thanked those who participated in the search.
"We would like to thank all the people who worked together to bring this incident to a safe conclusion," said Seymore. "This includes the many first responders, support personnel, the local media, and most of all, our community members whose vigilance helped locate an armed and dangerous man."
"This unfortunate event truly demonstrates our White Mountain community spirit, the ability of many organizations and agencies to come together and work with members of the community to keep our city safe is what makes this such a great place to live," added Seymore.
According to the Show Low Police Thomas had his initial appearance in court, so the next step is the arraignment, or preliminary hearing if a grand jury indicts him.