ST JOHNS — On Nov. 2, the St. Johns Police Department arrested 54-year old Dave Allen LaPorte for first degree murder in connection to the death of his wife Tessy Lou La Porte, after he was released from the Valleywise Health Medical Center.
LaPorte was booked into the Maricopa County Sheriff's Office Fourth Avenue Jail where he is currently being held while awaiting extradition back to Apache County later this week. He is being held on a $2 million dollar cash-only bond.
The arrest occurred after St. Johns Police responded to the 800 block of West 2nd Place North in reference to a missing person report at approximately 1 p.m Wednesday, Oct. 30. When officers arrived on scene, they quickly deduced that something about the man's report seemed off when his statements did not add up. Evidence within the home further confirmed their suspicions.
As a result of questioning, LaPorte barricaded himself within the home.
The White Mountain Special Response Team, which is comprised of law enforcement departments from all over Apache and Navajo counties, as well as the White Mountain Homicide Task Force were then activated to assist St. Johns Police Department with the situation. Officers Jaylen Richardson and Ty Blank remained on scene and worked to negotiate with the suspect. After several hours, they succeeded in getting him to surrender.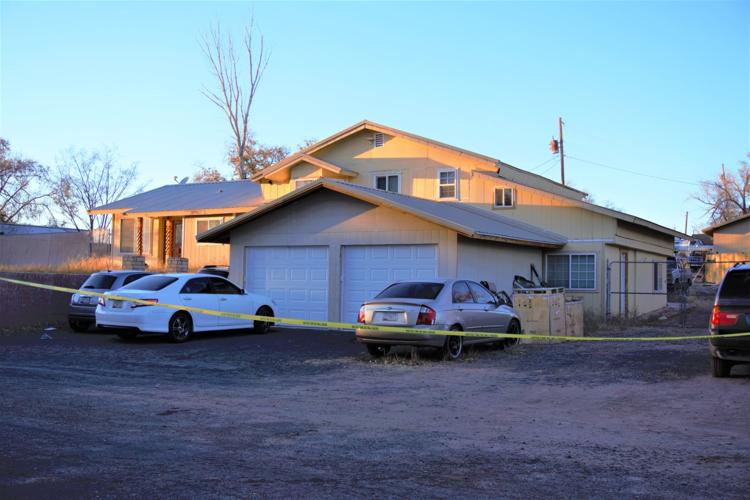 "Had they not done what they did, I think it may have had a different outcome," St. Johns Police Chief, Lance Spivey, said. LaPorte was treated on-scene by St. Johns EMS and the Special Response Team medic for lacerations to his neck and arms, and that "tremendous amount of first aid probably contributed to him living," Spivey said.
Based upon information provided by the suspect, the body of Tessy Lou LaPorte, 49, was later discovered by law enforcement officers at another location within Apache County. In addition to the first degree murder charge, LaPorte has also been charged with tampering with physical evidence, and abandonment or concealment of a dead body.
The victim's manner of death was not disclosed at this time by police.
"This investigation wouldn't have been possible without help from the White Mountain Homicide Task Force and local law enforcement agencies from Apache and Navajo county," Chief Spivey said. "I am proud of the response from our officers, [and] I am grateful for the multifaceted response."
Official statements will continue to be issued through the St. Johns Police Department Face Book page and the NextDoor app as information about the case can be released. The investigation is ongoing.
Amber Shepard is a local journalist covering municipal governments and other Apache County topics.