Imagine my horror upon discovering fresh vandalism at 5 Mile Draw directly below the 1,000 year old petroglyphs.
These geniuses actually painted their names on the rocks. One can clearly read the names Elijah, Benton, Pete, Drizzy, Destinie, Kaylee, Javan … and the letters "OTS" are painted twice in the canyon … maybe that's their gang I don't know.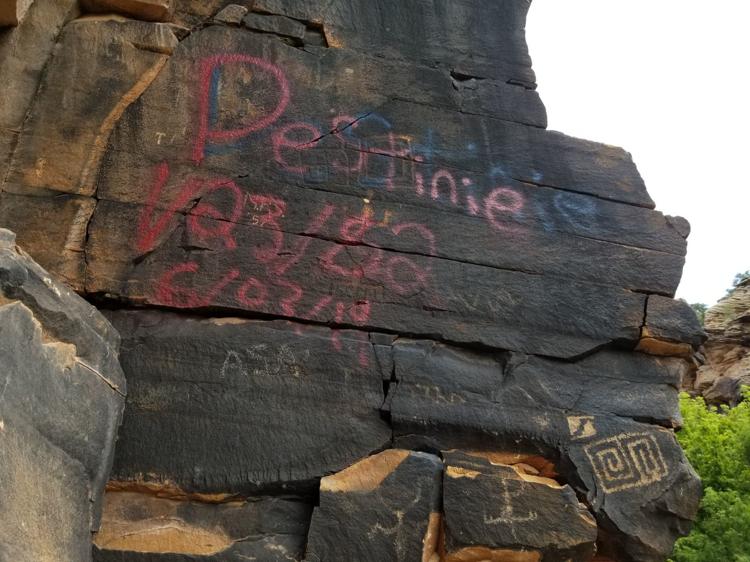 I was sure I could get the authorities or the landowner to take action, but I am having zero luck. I spoke to the landowner (Aztec Land & Cattle) who asked me to work with the rancher who leases the property who was very busy and asked me to file a report with Navajo County Sheriff's Office … who I'm sure has their hands full with bigger fish because they've never followed up with me.
If you've never seen this canyon, it's beautiful right now, a family of beavers created a pond with their dams. Cottonwoods, willows and black walnuts are taking root and creating a magnificent oasis, so the glaring blue and purple paint is even more obnoxious.