HOLBROOK—A Navajo County grand jury has indicted Mark Herrall 40, of Pinetop Lakeside with 29 counts including money laundering and computer tampering, all Class 3 Felonies and one count of fraudulent schemes, a Class 2 felony.
He is reportedly the manager of White Mountain Pawn in Lakeside where then-owner Michael Sattinger was brutally murdered in March 2018. The murder investigation is still ongoing and has not reached a conclusion even though the federal Bureau of Alcohol, Tobacco and Firearms has increased the reward, now up to $10,000, for information leading to a conviction in connection with that murder. Herrall has not been charged in the murder case.
Passersby last Monday noticed a large police presence at White Mountain Pawn in what appeared to be a raid or possibly the service of a search or arrest warrant. The next day, on Nov. 17, the grand jury handed up its 30 count indictment against Herrall. Authorities have been very closed mouth about the March 2018 murder of Sattinger and are saying nothing about Herrall's indictment.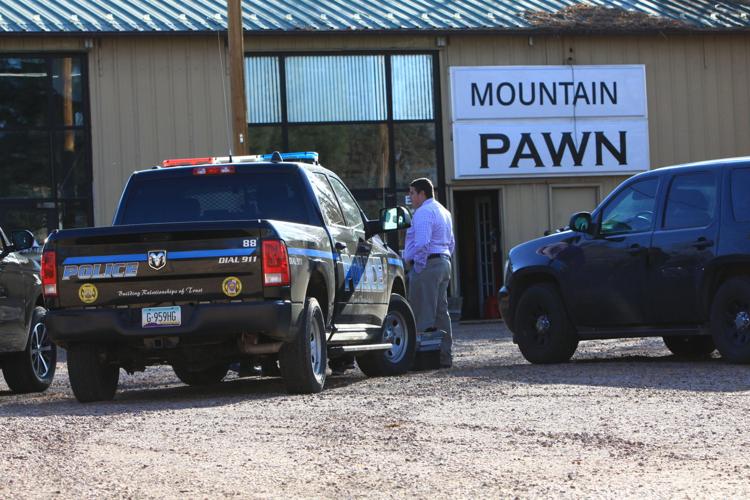 Court records show an arrest warrant has been issued but a search of the records at the Navajo County Jail do not list Herrall as having been booked. A phone call to White Mountain Pawn before press time was unanswered. Vehicles were seen parked in fron of the pawn shop over the weekend. People were removing items from the building.
Sattinger was brutally murdered at about 7:30 p.m. on March 5, 2018 during a burglary in which $23,000, a handgun, jewelry and other items were stolen from the shop, according to the ATF reward bulletin. Herrall was charged with violating pawn shop reporting law in November of last year in the Pinetop-Lakeside Justice Court but entered into a deferred prosecution agreement with prosecutors who asked the court to dismiss the charge in July 2020.
In connection with the murder of Sattinger, the federal Bureau of Alcohol, Tobacco and Firearms initially issued a reward of $5,000 in late June 2019 for any information leading to the arrest of the person or persons responsible for Sattinger's death. Anyone with information is still urged to contact the Pinetop-Lakeside Police Department (928-368-8800.)