ST. JOHNS — The Independent has been following a number of high-interest criminal cases, some for over one year now. The pandemic has resulted in a whole lot of nothing happening in April, partly because the Arizona Supreme Court, as part of its administrative order dealing with the crisis, has suspended the rule of criminal procedure that sets the timelines for speedy trials in Arizona.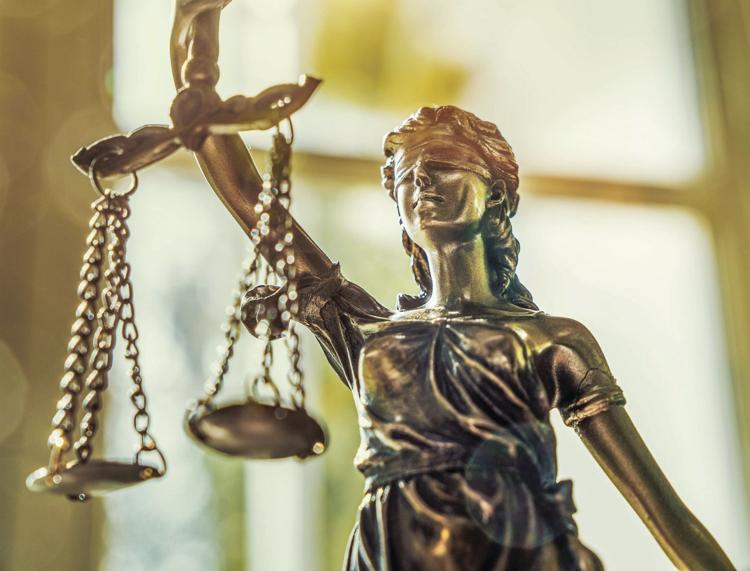 Of course, the right to a speedy trial can't be simply ignored; the right appears in Amendment VI to the Constitution of the United States: "In all criminal proceedings, the accused shall enjoy the right to a speedy and public trial ..." But like many things in the Constitution, it doesn't say exactly what a speedy trial is.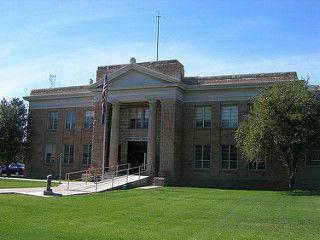 The Arizona Supreme Court has thus established Rule 8 of the Rules of Criminal Procedure which fills in the blanks. According to that Rule, an out of custody defendant must be tried within 180 days of the arraignment, the hearing in which a defendant enters a plea to the charges. An in-custody defendant must be tried within 150 days of arraignment. Many criminal cases go on a lot longer than that because many defendants want the case delayed so that they have the time to thoroughly investigate the state's case and prepare a defense. If a delay is to the defendant's benefit the delay is not counted in the Rule 8 time.
The suspension of Rule 8 has allowed courts to continue cases, without regard to timelines, until a time, hopefully soon, that persons can go back to having up close and personal contact in a courtroom, like in the process of empaneling a jury. Apache County case summaries follow. All accused persons are presumed by law to be innocent.
Tommy Siqueiro III, 36, was once the director of Haven Health care facility in Show Low. He has two sets of charges in two different court files accusing him of child prostitution, exploiting minors and sex crimes relating to minors. His attorney claimed in court filings that the minors were actually call girls. He attempted to plead guilty after a settlement conference but the visiting judge made a hash of it and no progress was made. His next date, possibly the delayed change of plea and possibly sentencing, is set for May 7.
Kevin Eagar, 39, chiropractor in Eagar, faces 198 counts including secretly taping women who used a restroom in his office, sexual assault, sexual conduct with a minor and forgery, that is, falsifying medical records. His attorney has moved to dismiss some of the charges. He's been in jail on a $1Million bond since his arrest on Jan. 24, 2019. A settlement conference is set for May 15; a case management conference for May 28. If the parties resolve the case at the conference, the May 28 date could be a change of plea hearing.
Joshua Richardson, 16, is accused of murdering TerryLynn Collins, a mother and wife, in her family's Concho retreat on Oct. 3, 2017. Richardson was 14 years old at the time. He was arrested on Oct. 4, 2017 and has been in jail on a no bond hold since. Currently he is housed in a Coconino County juvenile detention facility. Last year, in October, the parties believed that they had an agreement to finally settle the case. The victims agreed to it, but once the agreement was unveiled in court, the Collins family objected to the terms, claiming that the terms on paper were different than what they were promised. The prosecutor withdrew from the plea agreement. Richardson's next court date is May 4. It is possible that if the parties went back to the negotiating table, they may have a new agreement. The victim's widower, Ernest Collins, Jr., just wants the case to be taken to a jury trial and resolved, once and for all.
Marc Wheeler 34, of Springerville, was accused of sexual conduct with a seven year old girl. He pleaded guilty on Feb. 18, 2020 and agreed to be sentenced to 10 years in prison and lifetime probation after he gets out. He was reported to have been employed as a day care worker. He was sentenced on April 2.
Dave Allen La Porte, 44, of St. Johns allegedly killed his wife, tried to hide the body, then on Oct. 30, 2019, called St. John's police to report her missing. The police from the start had their suspicions and La Porte apparently slit his own throat while negotiators were trying to talk him out of his house. He appeared in court with a row of bright silver surgical staples covering a neck wound that stretched ear to ear. A case management conference is set for May 18.
Denise Blackwood, 45, of Concho, the accused serial animal abuser, pleaded guilty to a Class 5 Felony and a Class 6 Felony regarding animal abuse or neglect at her arraignment on March 30, 2020. The plea agreement calls for the maximum of three years of supervised probation in which she has agreed to never own or possess another animal for the rest of her life. The enforceability of that lifetime ban is questionable. Typically, once a defendant competes probation, in this case, three years, he or she is completely discharged from the jurisdiction of the court over her for that offense. If the judge follows the stipulated terms of the agreement, which the judge does not have to do, Blackwood could avoid prison but could still face up to one year in the county jail. Her sentencing is set for June 15.
Next week, Part 2 of case updates will feature cases in Navajo County. Part 3 will feature cases of local interest pending in other courts.