HOLBROOK & ST JOHNS — There have been recent developments in some of the criminal cases the the Independent has been following. In the interest of keeping readers informed, updates are listed below.
Alexander Hogoboom 25, although not yet formally charged, could face prosecution in connection with the alleged hit and run death of cyclist John McCleve, 60, of Snowflake on Woodruff Road on Feb. 25. On that date, a passing driver discovered the fatally injured McCleve and called the authorities.
Hogoboom was arrested in Globe the next day where he reportedly went for medical attention. Deputies say that he is suspected of committing manslaughter, a Class 2 felony, failing to render assistance after a collision, a Class 3 felony, and failing to exchange information after a collision. As of the date of this article, he does not appear to have been yet formally charged, either through a complaint filed by the Navajo County Attorney or by grand jury indictment.
As it turns out, these potential charges are not the only criminal allegations pending against Hogoboom.
On March 3, a Navajo County grand jury handed up its indictment against him for aggravated assault, a Class 4 felony, and two misdemeanors for assault and disorderly conduct . On that same day, the grand jury also indicted Hogoboom for two counts of aggravated DUI, alleging that at the time he was allegedly driving while impaired and/or over the legal limit, his driver's license was already suspended for a DUI. His arraignment was set for March 11 and Hogoboom advised the court that he has retained as his counsel Dana Hogle of Mesa who is the attorney representing Tommy Siqueiro III in Apache County. Hogoboom remains in custody on the assault and DUI charges and is set for a release hearing on March 19. He is presumed by law to be innocent.
Denise Blackwood's animal cruelty case has generated a lot of public interest. The Independent attended an earlier court setting involving ten Class 5 felony counts of cruelty to animals. Those charges were filed in the St. Johns Justice Court on Jan. 6 and moved to the Apache County Superior Court for further proceedings. The events leading to the 10 charges appear to have arisen from the conditions allegedly discovered by sheriff's deputies on Oct. 21, 2019 on a property allegedly controlled by or formerly controlled by Blackwood.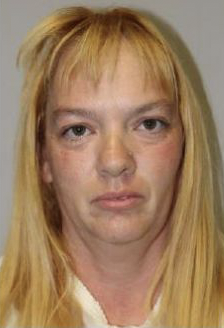 At her last court setting, some spectators discussed among themselves a batch of other charges that were said to be in the system, or on the way. They were right. On or about March 5, the Apache County Attorney's Office filed 14 more charges against Blackwood: five counts of animal cruelty by mistreatment, Class 6 felonies; three counts of animal cruelty by "cruel neglect," also Class 6 felonies; and six counts of misdemeanor animal cruelty. These charges may have arisen from the sheriff's inspection of an alleged Blackwood property Jan. 14, 2019, for which Blackwood was arrested. She had a court date in the Justice Court in December, but that date was vacated. It is not yet clear if the scratched date was from the Jan. 19, 2019, investigation, but for most felony charges, the state has seven years to bring a formal charge.
There is yet a third report generated by St John's police dated even earlier, March 3, 2018. In that case, police responded to a call from Blackwood about a stolen female goose and a dead male goose with a broken neck. The police say in the report that lacking witnesses, the matter was closed.
Now Blackwood's two cases alleging a total of 18 felonies and 6 misdemeanors have been joined, for administrative purposes at least, and Blackwood will be arraigned on both sets of charges on March 23. She is presumed by law to be innocent.
Since September of last year, Anthony Marc Mayfield, 64, of Woodruff, has been facing three counts of endangerment and one count of disorderly conduct with a weapon, all Class 6 felonies. He allegedly fired shots towards two men in the area near his residence.
Navajo County Sheriff's deputies responded to an area near Old Woodruff Road and Johnson Hill Trail on Sept. 25 after two calls to 911. The callers said that they heard shots. One caller, new to the area had taken a bike ride and came across another man who was riding a motorcycle looking for a dog. The men did not know each other and after chatting briefly went on their separate ways. That's when they both heard gunshots and the bicyclist thought bullets whizzed by him, said Sheriff David Clouse in a press release.
After arriving, deputies located a residence in the 5800 block of Old Woodruff Road from where they suspect the shots came. They made contact with Mayfield. The sheriff said he would not cooperate with the deputies, ignored their commands and had a pit bull dog in the home which Mayfield used "to intimidate" the deputies, Clouse said.
Mayfield also had a 9mm handgun in his possession and after talking with the deputies, agreed to place it on a table. He then admitted to firing shots and was arrested, said Clouse. Mayfield was released on his own recognizance on Oct. 7, 2019. He is represented by Joseph Finch of the Navajo County Public Defender's Office; the state is represented by Blaine Rhoton, deputy county attorney.
At his court date on March 2, Mayfield did not appear, but called in. Apparently he was "having procedures done" in Phoenix, according to court records. It seems there is or was a plea agreement in the works but the prosecutor told the judge on March 2 that he believes that Mayfield was "undercharged," that he should have been charged with the more serious aggravated assault charge. The prosecutor also wondered whether Mayfield at the time was a prohibited possessor of a firearm, which could form the basis for an additional charge as well. Finally, the prosecutor made a remark about Mayfield having a "military record." It is unclear from the documents whether Mayfield has a record of military service to be taken as favorable to him, or whether there was the criminal record from his military service in his past somewhere.
None of these issues was resolved. His next court date is April 6.