WHITE MOUNTAINS — The majority of towns, cities and unincorporated areas in Apache and Navajo counties aren't mandating that their residents wear masks or face coverings while in public.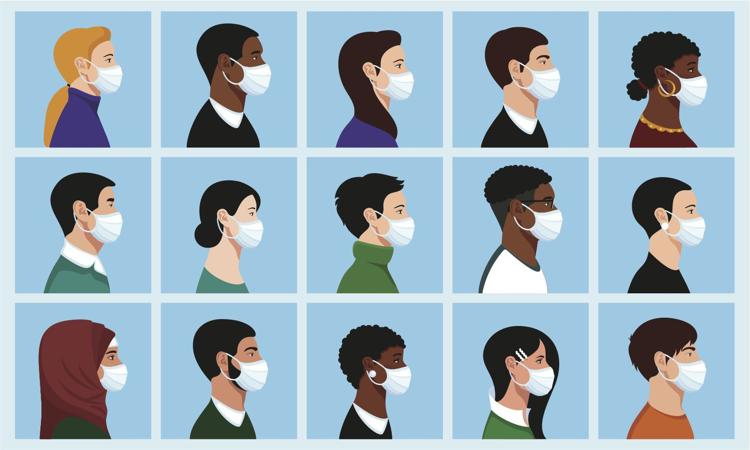 Cities and towns without a mask or face covering mandate, as of Thursday, June 25 include: Alpine, Apache County, Concho, Heber-Overgaard, Holbrook, Show Low, Snowflake-Taylor, Springerville-Eagar, St. Johns and Vernon.
There are a few exceptions and they include Payson, Pinetop-Lakeside, Winslow, the Navajo Nation and the White Mountain Apache Tribe (WMAT).
Earlier this week, the White Mountain Apache Tribe and Pinetop-Lakeside issued proclamations or mandates requiring residents to wear masks when in public.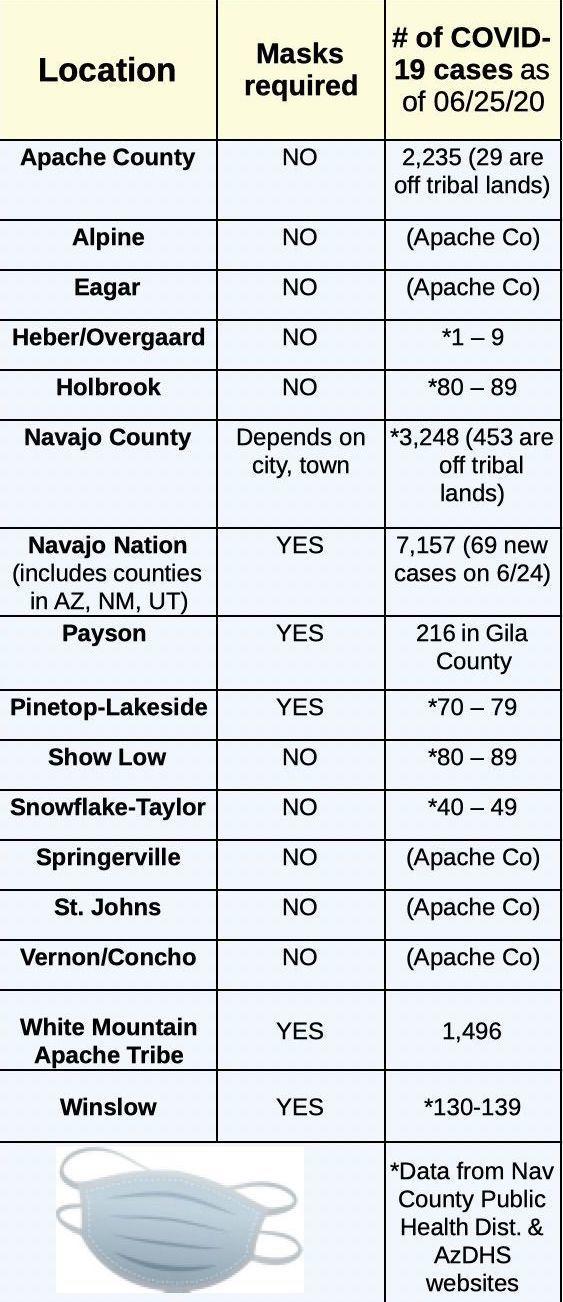 The city of Winslow had required its residents to wear makes in public "when social distancing was not possible". The city council then made a formal proclamation that considered public input via their Wednesday, June 23 council meeting.
Payson's Mayor and acting town manager, Sheila DeSchaaf, issued an emergency proclamation on June 18 stating, "all people who are in a public setting must cover their nose and mouth with a fabric or mask."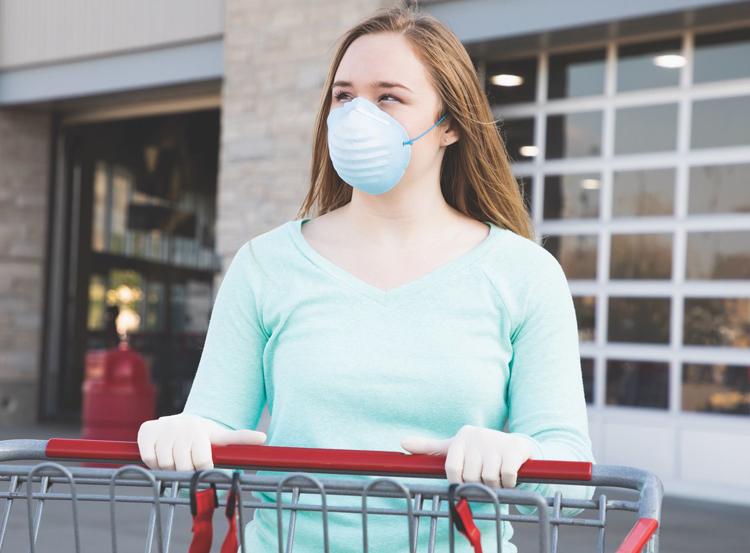 Many towns and cities in Navajo County have issued press releases strongly encouraging residents to follow the Arizona Department of Health and Human Services (AzDHS) and Centers for Disease Control (CDS) guidelines with regarding to hygiene, hand-washing, social distancing and wearing a mask when in public to prevent the spread of COVID-19.
Apache County supports and recommends that residents follow AzDHS and CDC guidelines. Only the Town of Eagar in Apache County had issued a public statement on the matter in which they stated they were not requiring masks at this time.
Navajo and Apache Counties remain a national hotspots for the respiratory virus, with case rates and death rates three or four times the national and state average.
The Navajo Nation remains the epicenter of the pandemic in the region and continues to continues to enforce the use of protective masks in public and 57-hour weekend lockdown orders from 8 p.m. on Friday nights to 5 a.m. on Monday mornings.
WMAT Chairwoman Gwendena Lee-Gatewood implemented mandatory mask-wearing and implemented a Shelter-in-Place order and instituted a 57-hour weekend lockdown beginning at 8 p.m. this Friday, June 26. In addition, the use of alcohol or those found using or selling illegal drugs could face severe penalties, fines and the loss of Tribal membership benefits for one year.
Some towns and cities in the White Mountains are planning to address the issue in a formal setting such as their upcoming city or town council meetings.