ST. JOHNS — Fourth grader Valerie Romero is just like most nine-year-old girls in the area. She goes to St. Johns Middle School, plays with her friends, paints her nails, and she plays violin in music class. But, until recently, no one knew just how good of a violin player she really is. That was because Valerie was born a little differently and did not have the availability of both of her hands, which is necessary to play the instrument. But that all changed this month, thanks to local resident Nate Kellogg.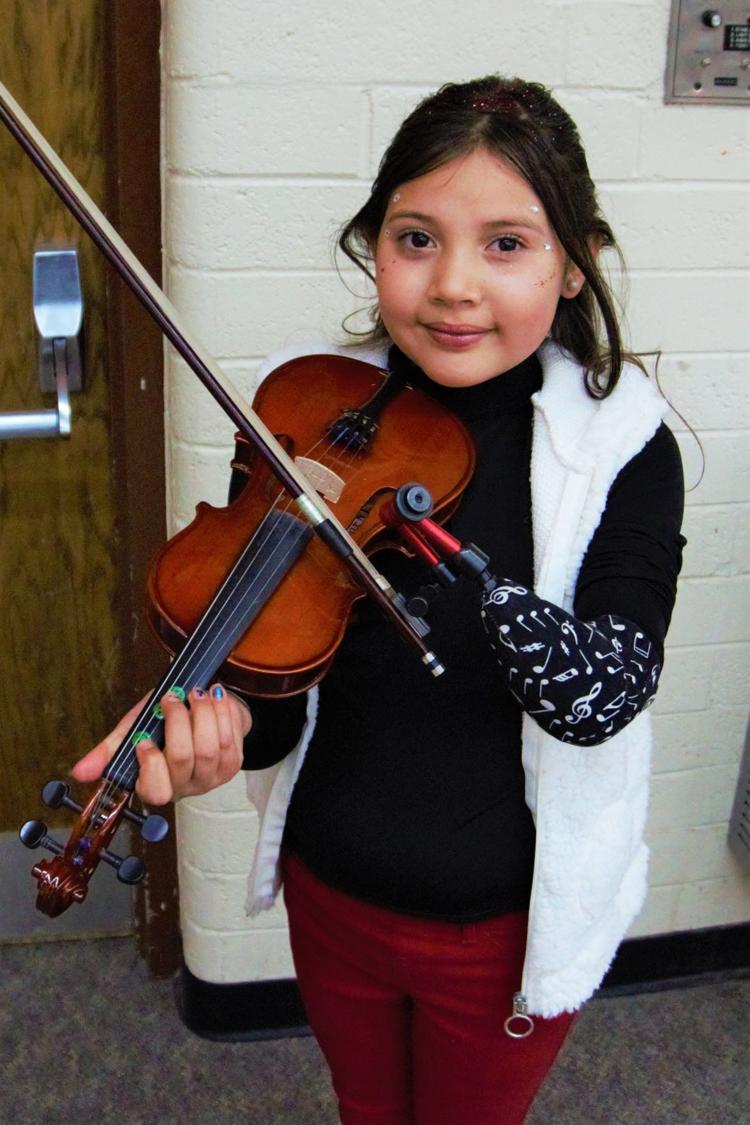 Kellogg's children – Carter, Emily and Clara – came home from school one afternoon and told him about a special little girl with one arm who needed help holding her violin and bow at the same time. During class, she could only practice the fingering of the notes, but could not play along like everyone else could due to this limitation. Kellogg, an apprentice mechanic at the Tucson Electric Power plant, knew he had to find a way to help Valerie.
Kellogg began to look at his various tools at work and asked his coworkers for help on the project.
"I got to talking to the guys at work, and there is an instrument holder that would work perfect. It was already made and something you could buy online," Kellogg said. The device was adjustable, requiring only the turn of some knobs and it would hold a violin bow tightly.
The next step, after identifying the right tool, would be how to create a working prosthesis based around the instrument holder.
"I did some research online and figured out what to do, but I didn't have the tools to do what [prosthesis makers] do. So, I did the next best thing. When I was in the military, there was this stuff called thermoplastic and that would mold to her arm." Thermoplastic is a type of plastic material that becomes flexible and moldable in very hot water, and it hardens into shape as it cools back to room temperature.
This process can be repeated as necessary in order to get the correct shape or form desired. Thermoplastic products are now widely available on the internet and even in some art supply stores. It was the perfect material to help get a custom fit for Valerie's arm, and it took only a few tries to get a custom fitting socket for the prosthesis.
"Once we decided we were going to do it, it took about a week," Kellogg said, when asked how long the process took to make Valerie's new bow holder."
"It was just a matter of getting together and getting the supplies and everything."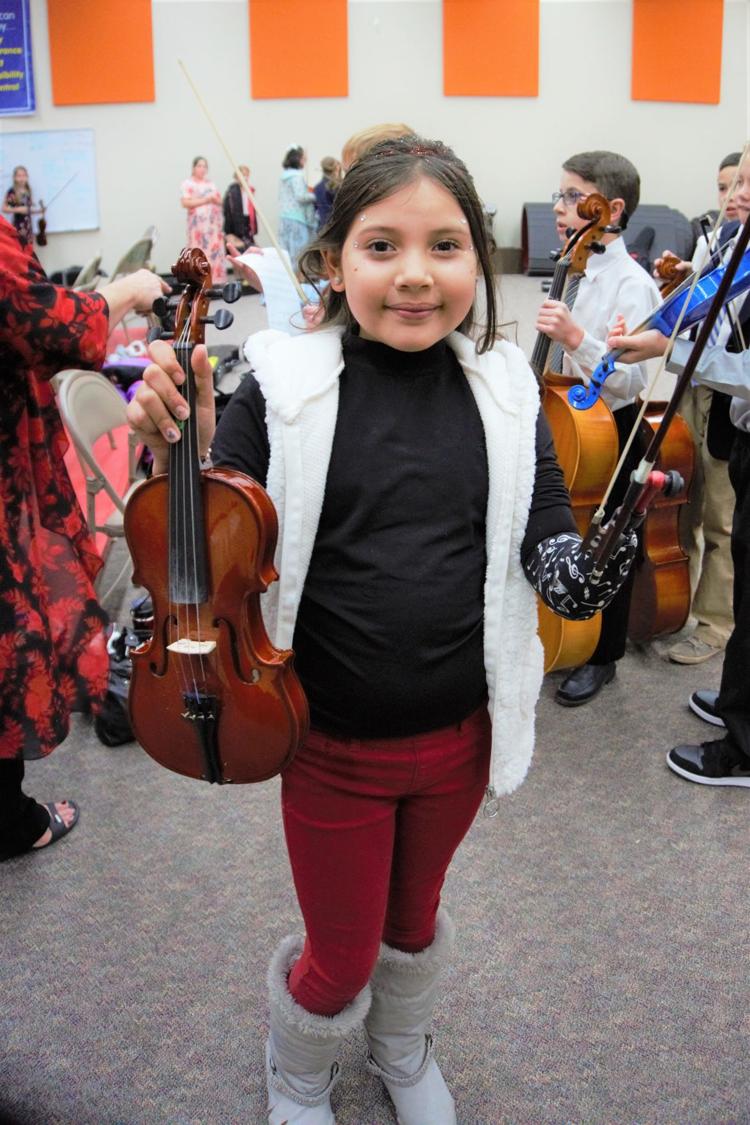 As Valerie grows, the prosthetic will need to be updated, but for now, it's working perfectly. She is quickly excelling in playing the violin now that she has the new prosthetic and she was ready to play alongside her fourth-grade counterparts for the Christmas concert Dec 16. With glitter in her hair and her new prosthetic arm on, she helped her class perform a Christmas classic, "Gloria (Angels We Have Heard on High)." On the last day of school before winter break, Dec. 20, she even played for the middle school assembly, impressing her fellow orchestra students with her skill. One middle school orchestra student remarked that she played "as good as a seventh grader!"
"I just think this is amazing," Ruthie Price, the orchestra teacher for St. Johns Middle School, said of Valerie's new prosthesis. "For this little girl, it's really something."
Valerie's mother, Amalinda Gonzales and grandmother Bernadette Padilla, think so, too. They expressed how grateful they were for Kellogg for working to give Valerie such an incredible gift. To them, this wasn't just a simple tool, but an example of what the Christmas season is all about: giving selflessly to others who are in need.
Amber Shepard is an local journalist covering municipal governments and other Apache County topics.