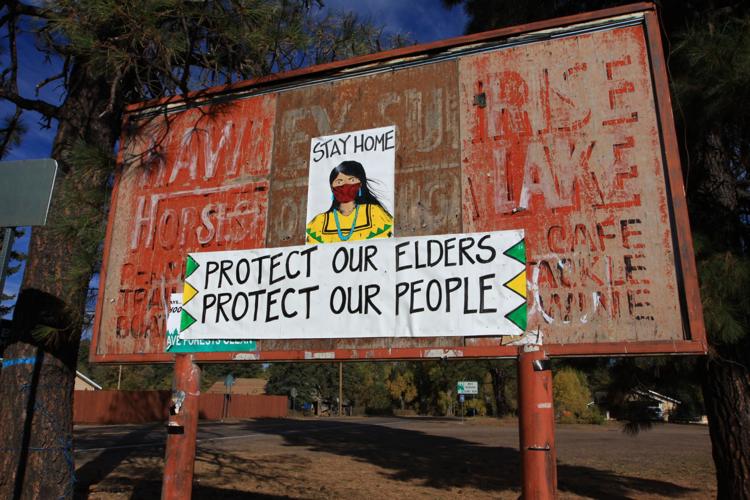 WHITERIVER — Following a press release on Sunday, Oct. 18 announcing that two Hon-Dah employees had tested positive for COVID-19, and that gaming operations were being suspended and the hotel closing after check-out on Monday, Oct. 19, White Mountain Apache Tribal Chairwoman Gwendena Lee-Gatewood began laying the groundwork of a possible return to Phase I restrictions. That seems even more likely now as cases continue to rise. But, for now, it's status quo.
In a Facebook post at 10:01 a.m. on Oct. 19, Lee-Gatewood advised Tribal members that the Emergency Operations Center (EOC) was in the process of reviewing options to address the increase in COVID-19 numbers. She asked everyone to start making preparations for a possible lockdown by getting all their necessities should that occur.
Again, in a Facebook post at 4:21 p.m. on Oct. 20, Lee-Gatewood stated, "Today's council meeting on current rise in numbers, our EOC has recommended the following:
• Move from Phase 2 to Phase 1
• Require weekend lock down
• Only Emergency Employees to be working
• Maintenance / Outdoor field works to continue working and Department Supervisors to continue working
• Woodcutting – Fishing-Hunting okay (with permit)
• All Other Employees would be on Safety Leave
• Move Curfew back to 8 p.m.
• Non Member Game and Fish Non member hunt to be OK
• Postpone large gatherings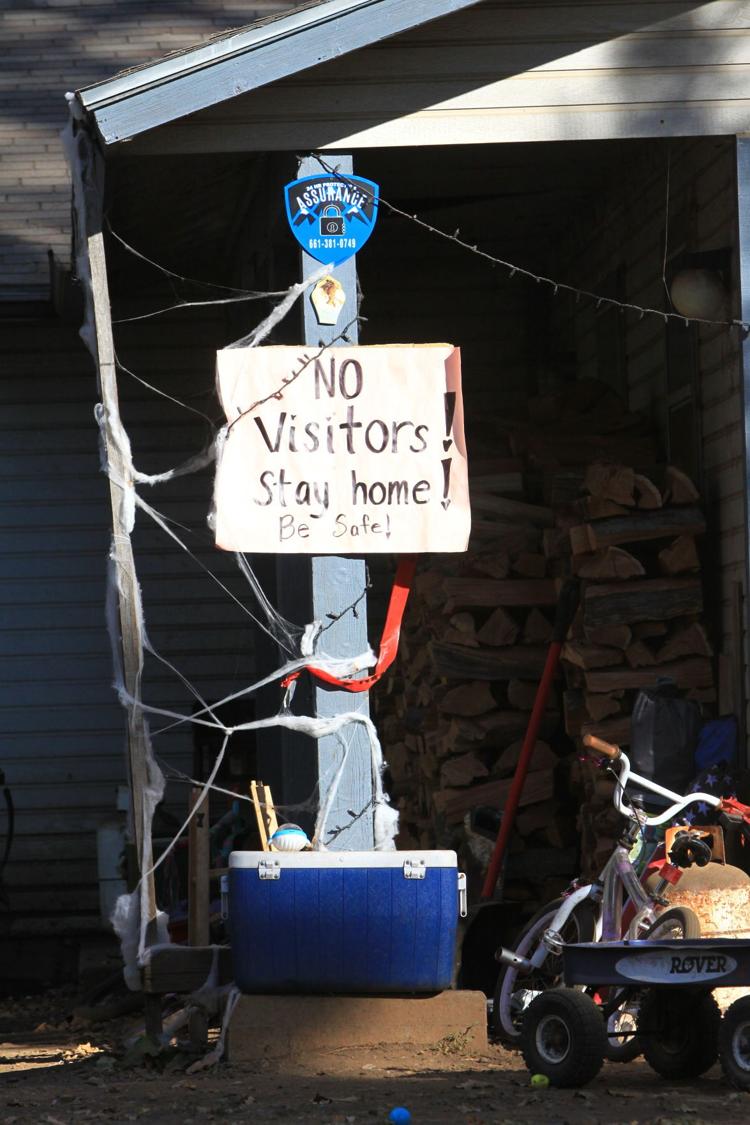 EOC has advised Council they will provide further concrete plans to help make an informed decision, and provide strategy plans, re-educating the people on the protocols.
Activation guidelines to be provided to the public.
Note that Lee-Gatewood's words were "EOC recommended," not implemented.
The numbers on Wednesday, Oct. 21, for WMAT still show 41 deaths but now there are 91 active cases, an increase of 20 from Tuesday, Oct. 20.
According to Lee-Gatewood's Chief of Staff Jerry Gloshay Jr. "The Emergency Operations Center (EOC) serves as our CDC in the national scene. It was specifically created to watch out and protect the White Mountain Apache Tribe (WMAT) and they have done an outstanding job."
"Our council did meet and at the end of the day (Oct. 20), and after a lot of discussion, decided that we would stay at status quo, but the EOC would return back to leadership if they really believe that action or decision is required to revert back to Phase I," said Gloshay.
Gloshay pointed out that the Tribe was within just three weeks of knocking on the door and going to Phase III. He said they were having single digits of those that tested positive and their daily increase had been at zero.
The current Phase II allowed such things as "everybody going back to work with staggering rotations; being open to the public by appointment only; fishing allowed; tribal member hunting allowed and drive up church services."
"WMAT has 17,000 tribal members, but not all live on tribal land," said Gloshay. "Not all here are tribal members. Some are teachers, doctors, married into the tribe or working through the tribe. We might have 20,000 people here. Out of that number in the grand scheme there are 91 active cases but not all involved are fighting the fight. We are a tight knit community and as we well know, that is a big number — boom, boom, boom — coming at us."
Gloshay said they have easier access on the reservation and that they are all working hand-in-hand. He said if someone cuts their finger or has a baby being born, they go to the hospital. If they have a cold, however, which is a gray area due to COVID, they have a specified area to go to. Because they had gotten a handle on things, the workers in the COVID-specified area have been bored, until now.
"If someone gets COVID, everybody knows it," said Gloshay."If someone knows someone has COVID and they see them out somewhere, they will tell them to go home, and they go home out of shame. We worked all summer to get through it and are a better person for it.
"Maybe to the outside it is not such a big number compared to Maricopa County, but we hope it stays at 41 deaths. It is hard to know, hard to say, where it comes from. I think maybe the youth."
"Today I know for a fact that the Chairwoman sent an email memorandum to all supervisors that basically said there would be a meeting at 9 a.m. tomorrow (Oct. 22)," said Gloshay. "All supervisors are to call in and we are expecting a special announcement, or the next thing to it, about going to Phase I. Right now we are at status quo and that still could change. If we revert back to Phase I, meaning we will have to stay home, we will have a curfew at 8 p.m., no events, cancelling fishing and maybe hunting – I think that will be gone. And, employees would work from home again."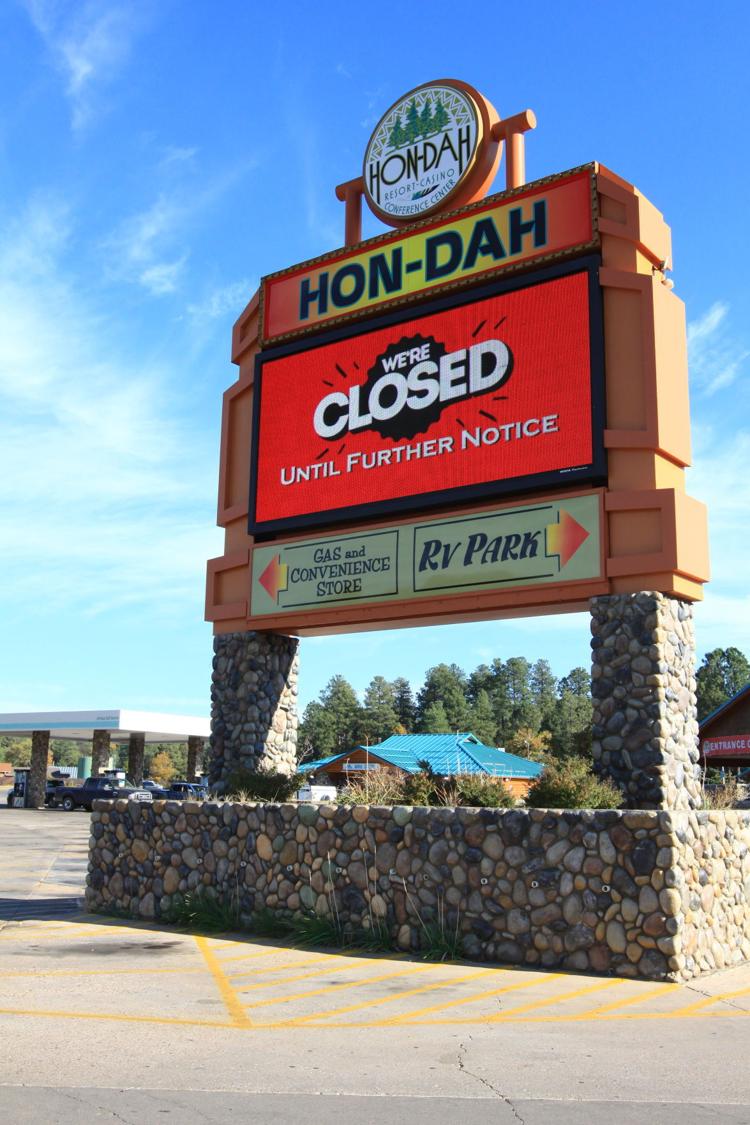 Gloshay said in Phase II they have been working in their temporary tribal office from 8 a.m. to noon instead of 8 a.m. to 5 p.m. everyday. He said tribal members try to get everything done in the morning because they know no one is in the office after that.
"In Phase I we work from home. We will have to rely on the Internet and our cell phones and have essential days for going shopping and getting the mail or going to the hospital, but right now we are at status quo. The EOC is in a precarious position. But, inconvenience outweighs planning for someone else's burial. I hope it stays at 41 deaths."
The WMAT EOC reported 11 new cases on the morning of Oct. 22. The number of deaths remains at 41. The 9 a.m. Zoom meeting which was scheduled to discuss the possibility of the Tribe returning to Phase I was still in session at press time.
10/23/2020 UPDATE: THE WMAT remains at Phase II and according to WMAT EOC today their numbers increased by four.